Abstract Los Angeles is an on-going collection of photographs taken as I wander about this sprawling metropolis.
Today's installment begins at the beach, then jumps all the way to Lincoln Heights, near Downtown LA.

Near where Mulholland meets the sea, a pipe rusts between ice plants.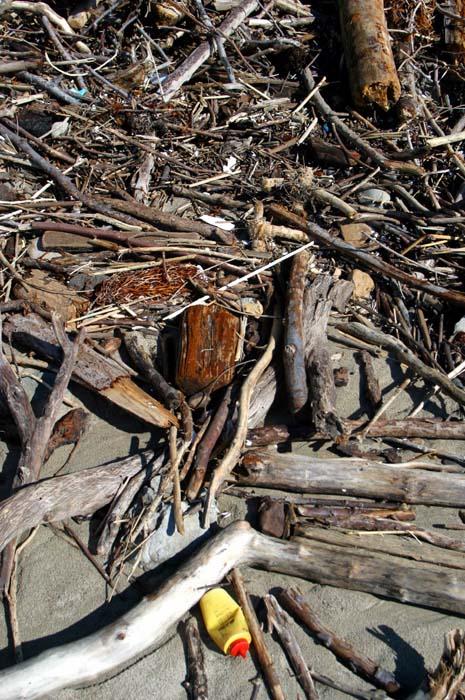 Driftwood collects at the high tide line, with the addition of a little mustard.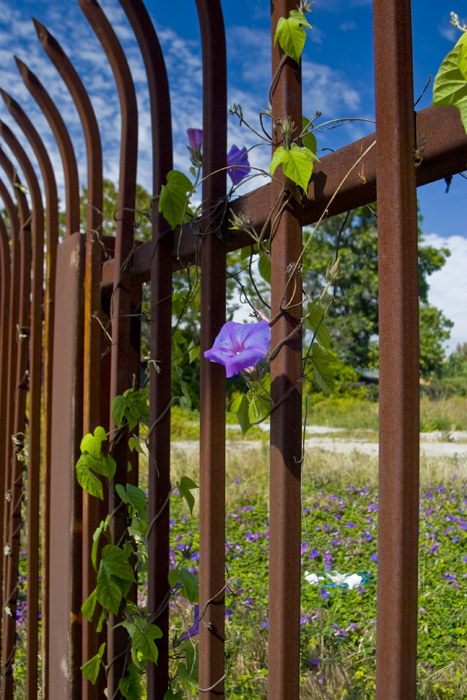 A rusting fence at the 5 freeway and Main St. Purple flowers strive for sunlight between rusting bars.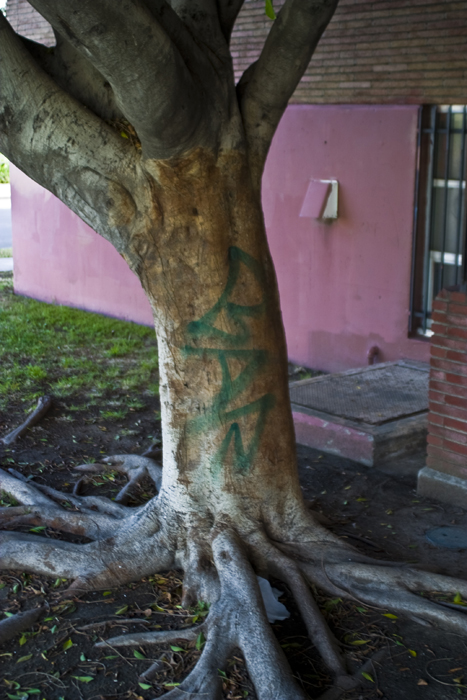 Graffiti, to be shrugged off naturally in time, near Main St., Lincoln Heights.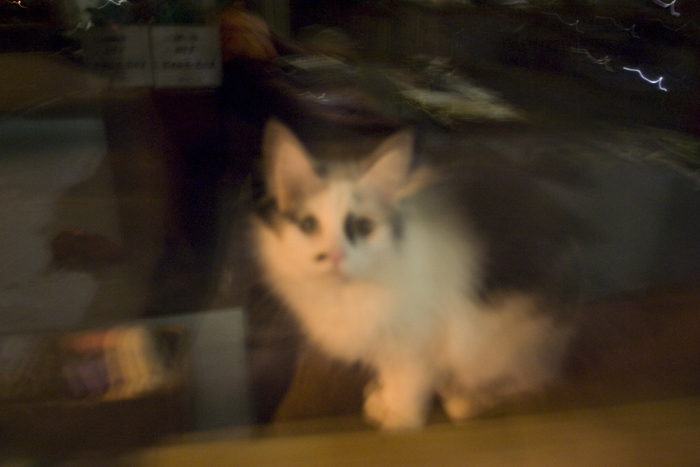 Staring out, behind a glass wall, into the night, dreaming of mice.