A few days ago a friend mentioned Alaska and photographs, so I went back and looked at some of mine, and thought I would share a few.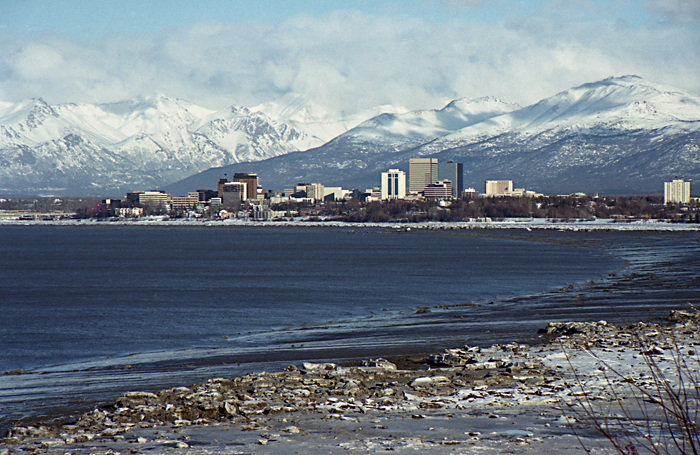 Downtown Anchorage, with the Chugach Mountains in the background, and the Cook Inlet in the foreground.
Down below, at the edge of the water, are chunks of frozen ice, left over from when the sea freezes.

Outside my apartment in the dead of winter. This is a view looking due south while the sun sets.
At winter solstice the sun sets in the south.
At summer solstice the sun sets in the due north.
In between, the sun changes his setting position every day, slowly walking itself across the horizon as the days and months change.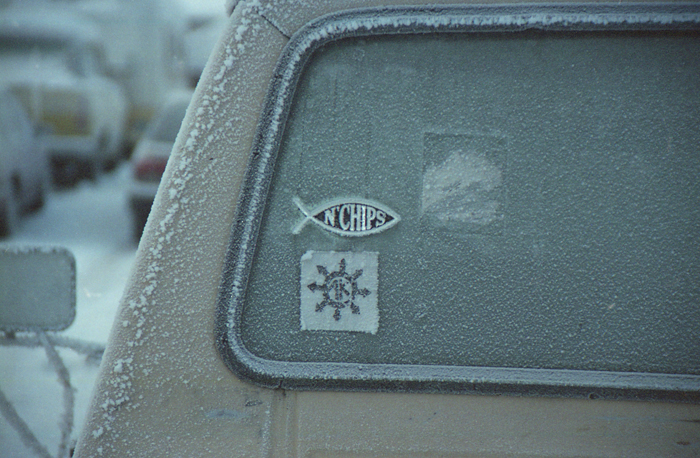 My next door neighbor's truck: hoar frost and fish and chips.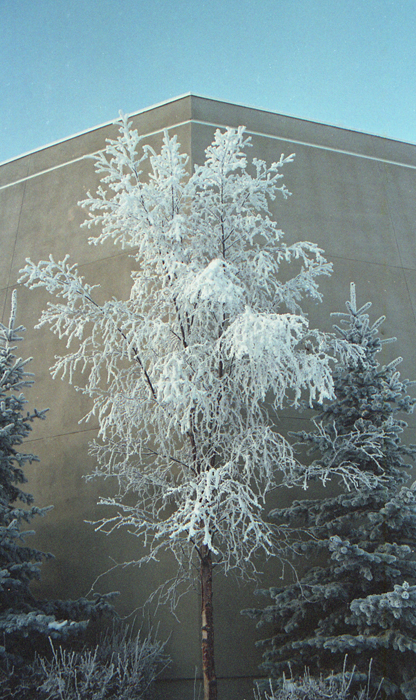 Just down the road the hoar frost coats a tree with ice.
Hoar frost are ice crystals forming on object that are colder than the surrounding air. It usually occurs on cold clear nights.
Sometimes, while walking home from the bar at unknown times of the night, the brown wooden fence beside my house would collect millions of tiny ice crystals, like it had been sprayed with thousands of twinkling diamonds. Those moments made the cold worthwhile.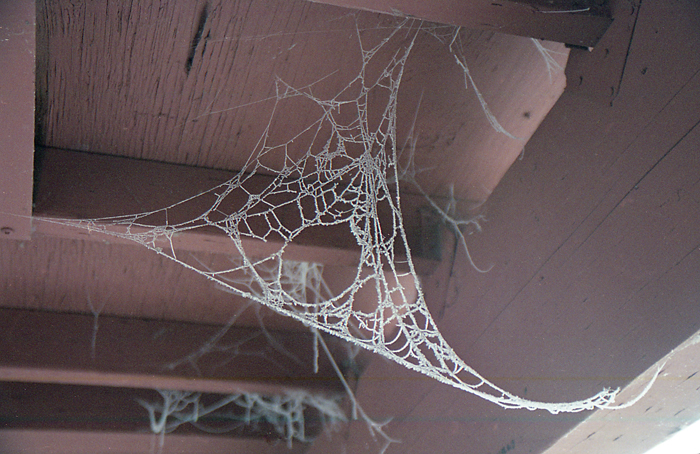 Spider web caught in the hoar frost.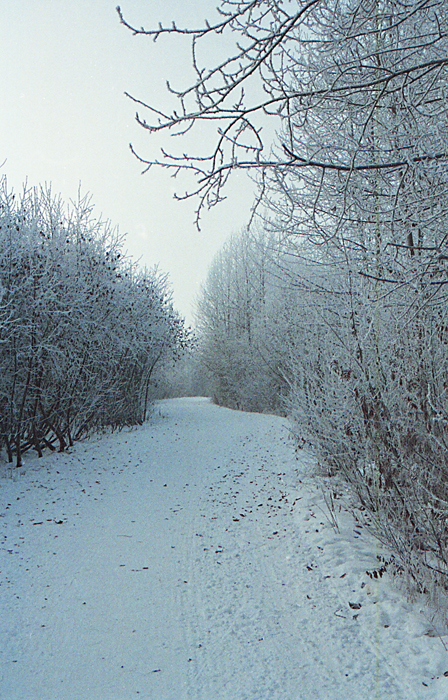 The coastal trail along the border of the Cook Inlet and Anchorage.
Summer filled with bicycles, winter with skis.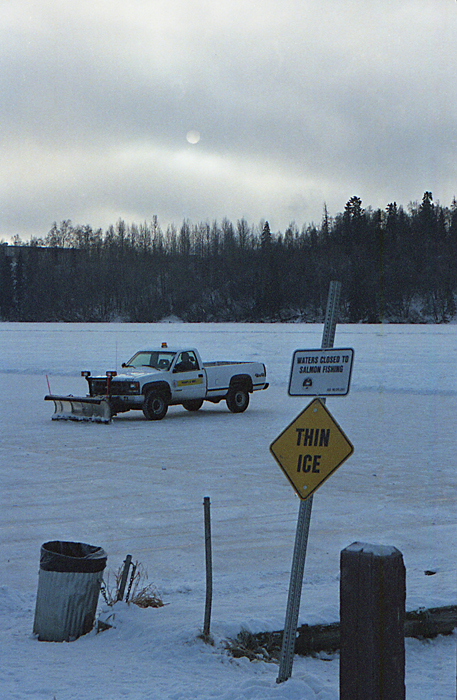 On the coastal trail, Westchester Lagoon being prepared for winter sports.


Winter sports at Westchester Lagoon.
Read and see more about Alaska here:
Anchorage, Alaska: Fur Rondy: True Fur Hats
North To Alaska: Section I