–
There is a street in Budleigh Salterton (Devon, England) called Dark Lane, which my mother assured me we had to drive down.
So we did.
And I still have questions.
A few days later, I went back with my camera.
On the walk up from the center of town, there is a small lane where a stream cuts across the road, so the cars have to splash through, but the pedestrians have a bridge.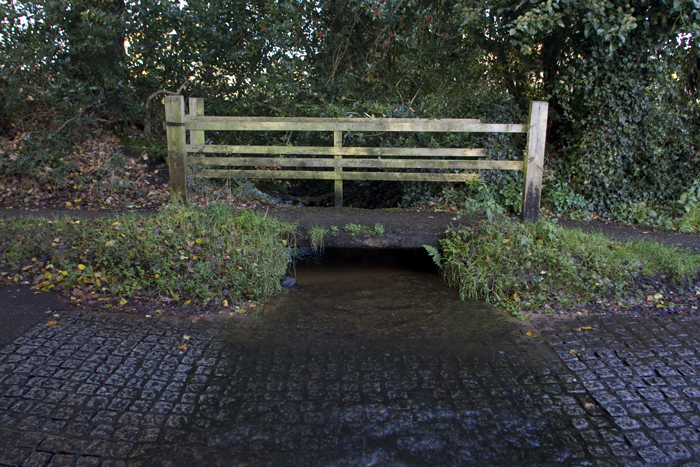 –
The entrance to Dark Lane is innocuous enough.
Just like every other small British lane, with hedgerows, hiding a home and some fields.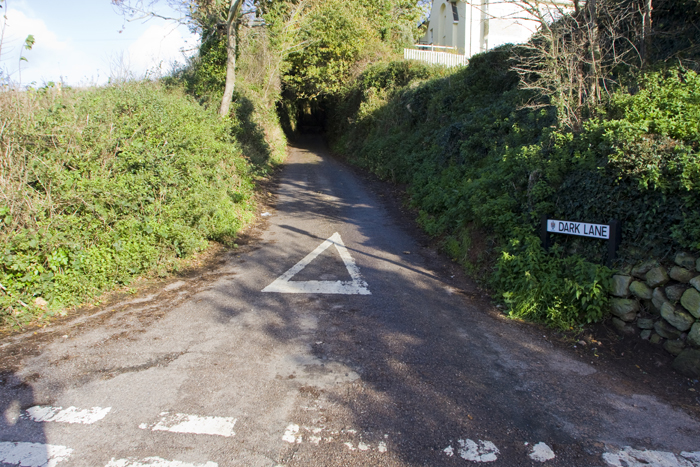 –
But once the trees blanket the sky, Dark lane suddenly becomes, well, dark.
It cuts through the land, through the red clayish soil.
And I don't know why there is this furrow here. There seems no reason to cut a swath through the land, just for a small road, on the edge of a small town.
But then again, the reason might just be, because it's beautiful.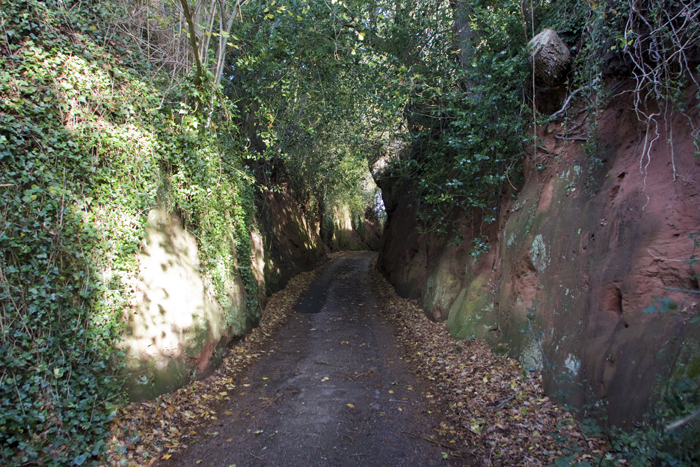 –
With the trees growing together over head, and the road only wide enough for a small car, it is always twilight in this passage, the perfect place for locals to come and carve their names.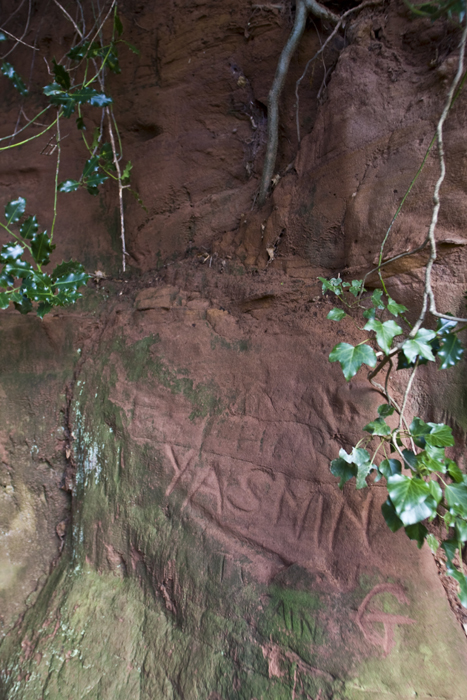 –
Or the love of a person whose name starts with L.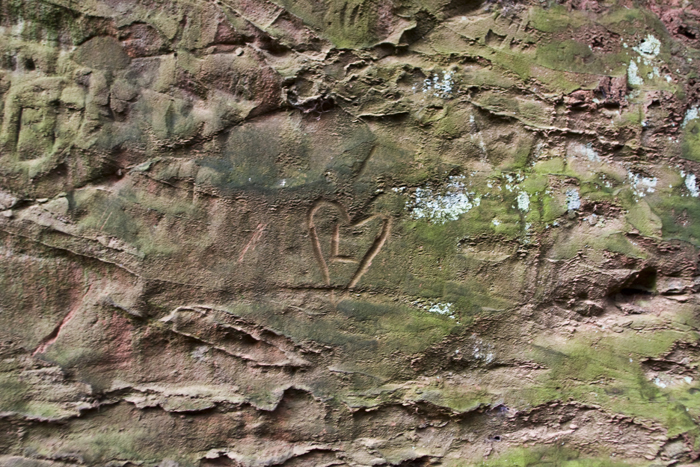 –
But my favorite is the roots climbing down the walls, like fingers trying to pry the chasm apart.


–
Or how somehow I suddenly feel like a Hobbit, or a Troll, living underground.



–
And then suddenly it ends, and the bright sunlight of a British November day awaits.


–
With a typical, highly photogenic, thatched barn just down the street.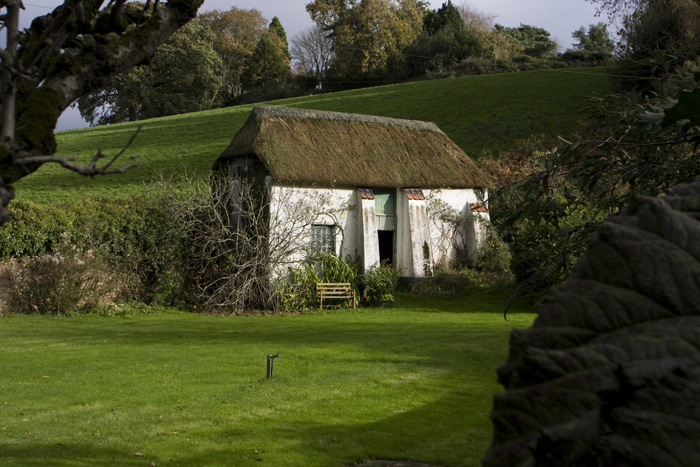 –
–