A few months ago, upon my daily walk up La Bufa, I stumbled across a thick cable that ran from the parking lot, over a valley filled the dirt-scraped-from-the-ground-scarred-remains of a mine.  Next to the cable was an open-air hut, but there was never anyone there, and no obvious reason for the cable.  I assumed it had something to do with the disused mine.
I was wrong.
A few days ago, as I paused to catch my breath -it's the altitude, not the smoking, really – at the northern overlook, I saw a figure flying across the chasm to my right.  Upon investigation, the hut was now lined with white bicycle helmets and harnesses.  And as I watched, they wrapped a harness around a women, clicked a helmet on her head, clipped the line to the cable, and pushed her off into the infinite.
"I must to do that", I thought,  but since I was on my afternoon exercise, with no money or camera, it could happen later.  The operator insisted they were open every day, we must have recently entered 'zip line' season.
As there was no hurry to fling myself across a chasm, I waited for the right moment.
While visiting the Corona Factory I met a young lady from New Mexico named Susan.  We drank bad Corona together after the tour, and somehow the zip line came up in conversation.  She had already done it, and upside down at that, but was willing to do it again.
So on Saturday, we paid our money, got ourselves strapped in, and went for a ride.
Susan getting strapped in.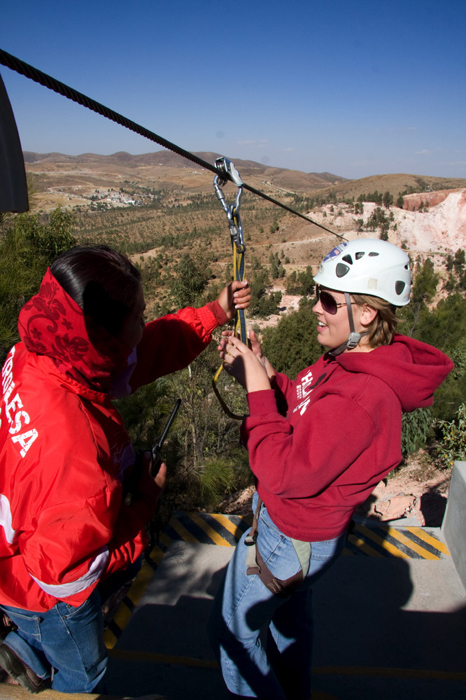 Susan on her way, upside down.
Still on her way.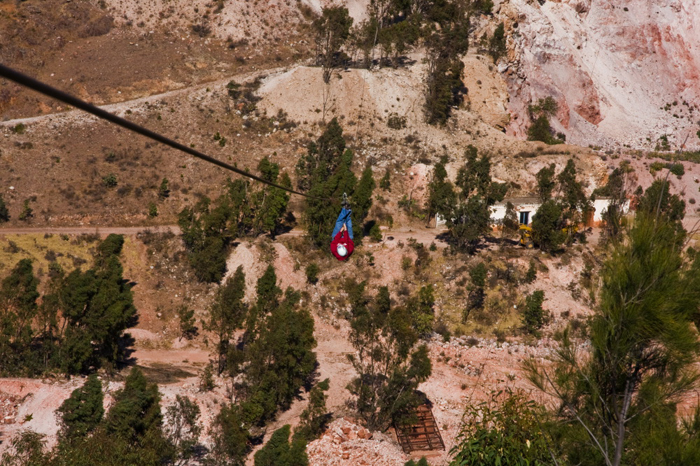 Half way across.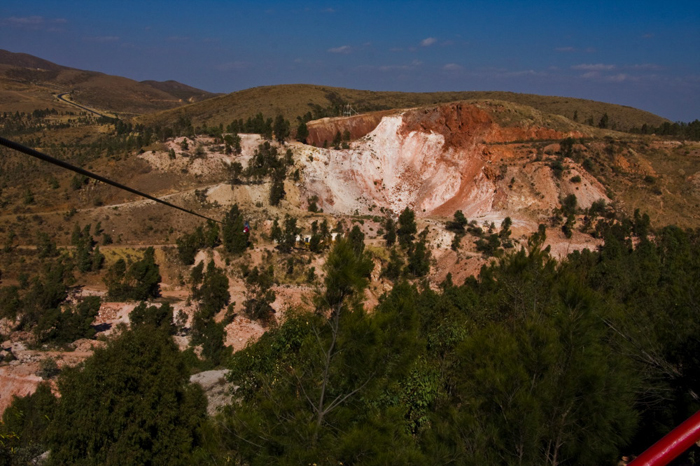 The crowd – just like in NASCAR, waiting for a crash – as I was strapped in.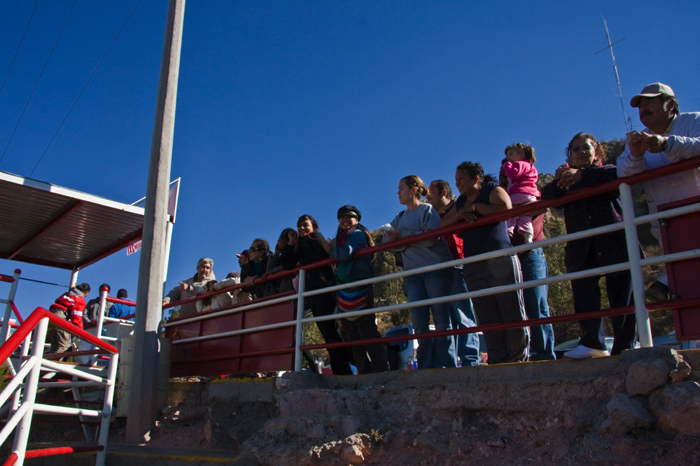 On my way.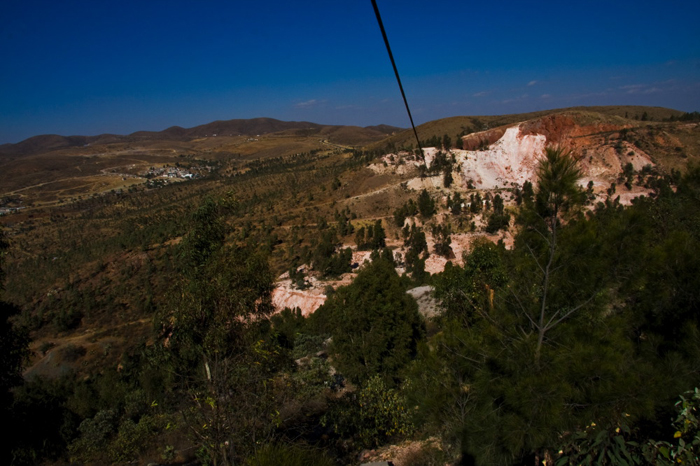 Still on my way, wait, this is slow.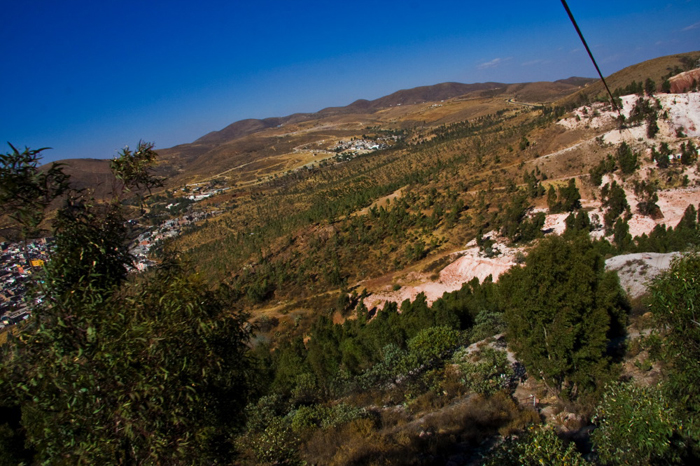 As I slowly moved out over the canyon, the rig slowly spun around for a view back where I had come.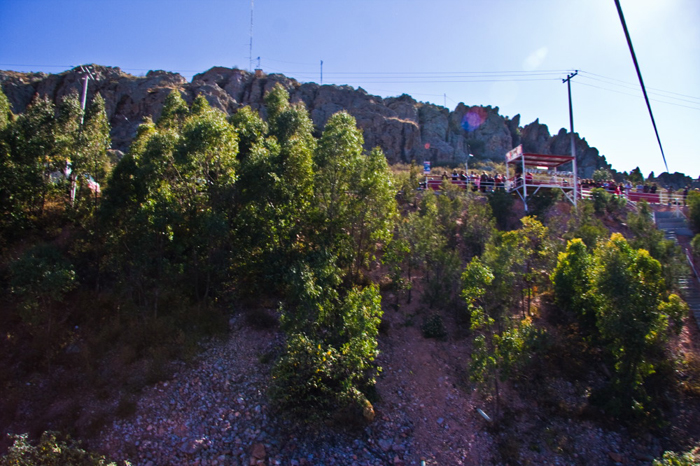 Northern Zacatecas and the valley.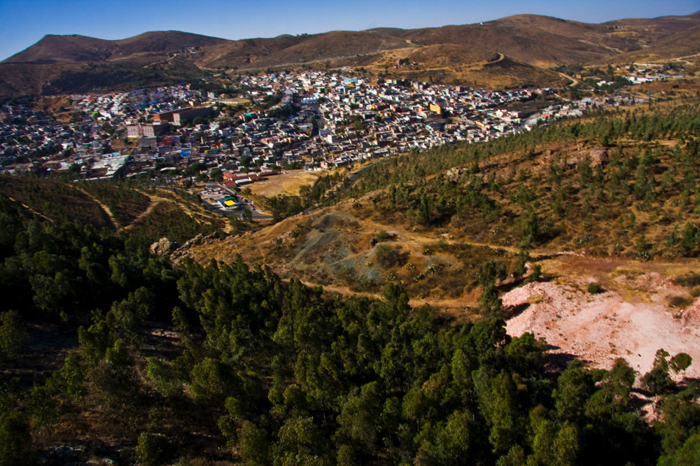 My leg, Northern Zacatecas, and the valley.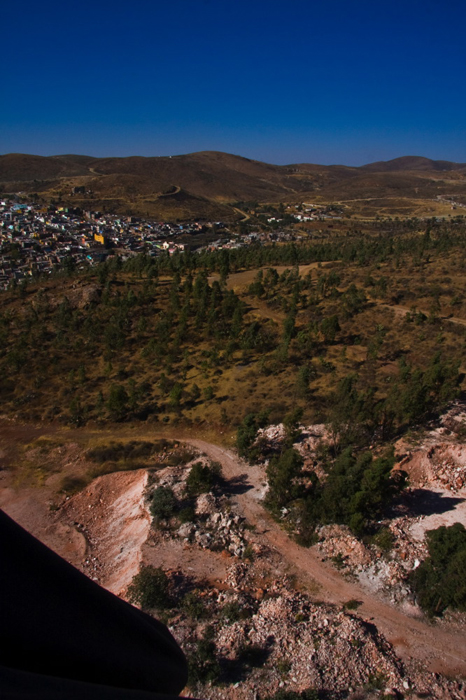 The view back over the zip line, with the crags of rocks on top, called La Bufa.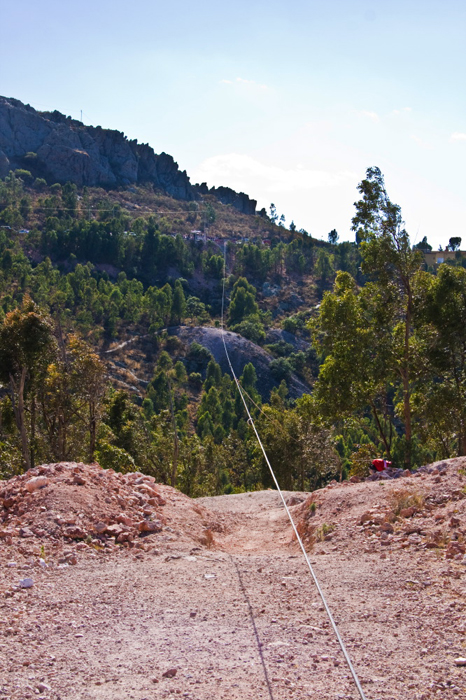 The scariest part of the whole journey, the swaying, bucking cable bridge.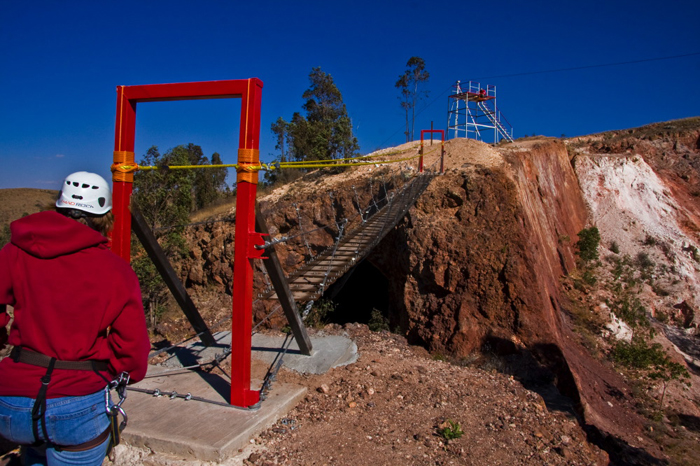 Susan photographs as I set out on the return journey.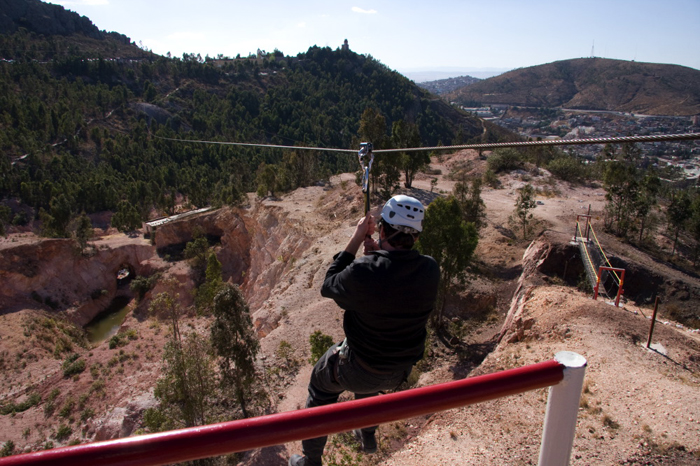 Can't this thing go any faster?
Note the fear on my face.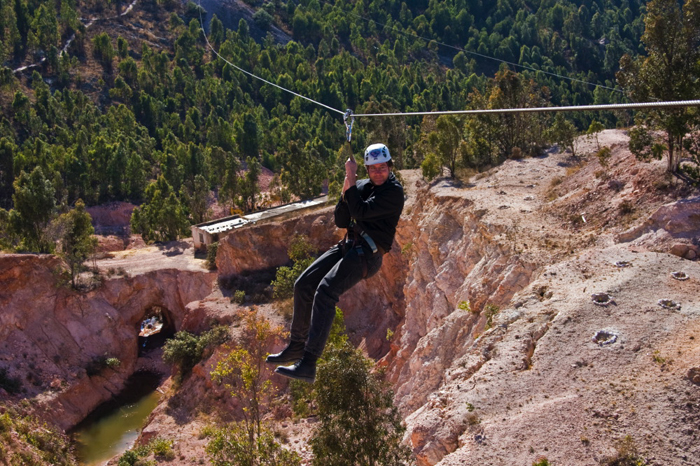 Half way back across the valley.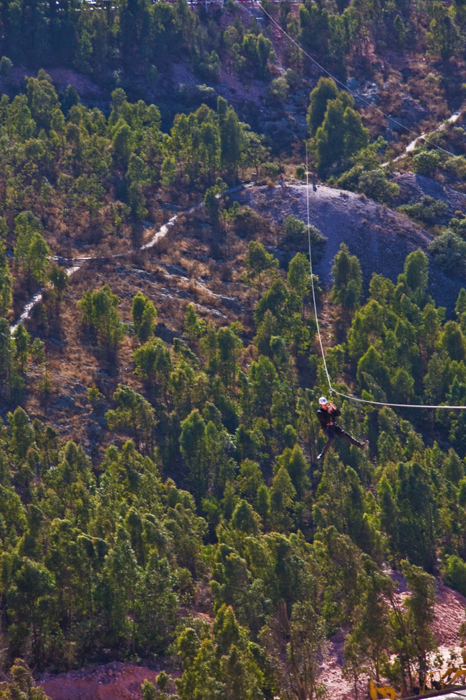 The return incline was so shallow, I didn't make it across the valley, and dangled while a worker in harness could push himself out and retrieve me.
I wish I could say that Susan and I had beers and mescal shots at Los Quince Letres becasue of the adredreline and our sudden-appreciation-of-life-because-of-that-death-defying-leap, but no, we went and had a beer and a shot for the hell of it.