Three signs, from the London Underground, in an effort to keep us, the general public, safe.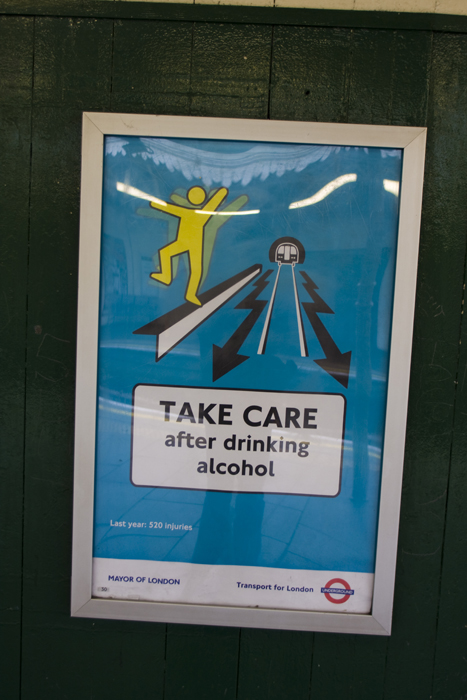 'Take Care After Drinking Alcohol' says the sign, which I found beautiful, after drinking some alcohol and attempting to look sober on the platform. The lilting angle of the photographs is not the world turning on its axis, but my photographic eye goes sideways after a few drinks. In the London Underground, England.

This sign, announcing "Mix And Platforms Alcohol Don't" is at a skewed angle, not because I was drunk, but because it sat on the ground at an angle. In the London Underground, England.

"Be Careful When Doing Something Stupid" is my favorite of the posters I found on the London Underground. It might be the illusion of safety with the hard hat, or the little rubber ducky happily floating on the water in the knowledge that its plastic body will repel the short circuit. Or maybe it's the little danger lightning escaping from the socket. But I think my favorite, here in 2009, is the copyright date at the bottom of 1974.