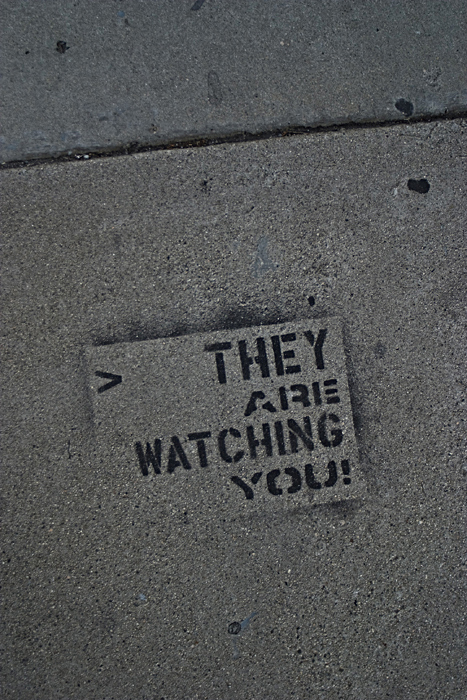 On a sidewalk in Culver City, with a paranoid look over the shoulder.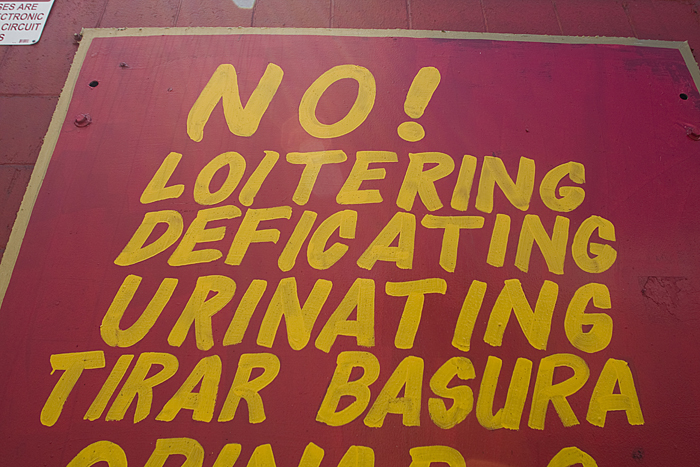 In an alleyway beside the Garment District, surrounded by the smell of urine.

Just off Hollywood Boulevard, a young man holds a machine gun while proposing that 'Violence Solves Nothing.'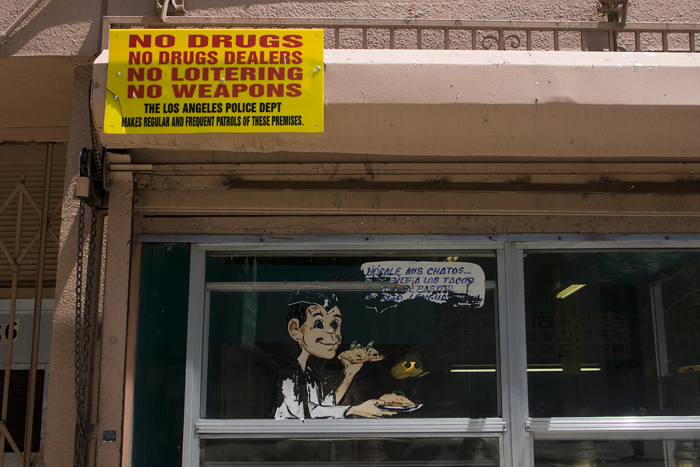 Near the Garment District, drugs are not allowed outside the restaurants.

'Do Not Hump' the train cars in Travel Town, Griffith Park.
[No, it doesn't mean what your dirty mind thinks, 'Humping' train cars is to sort them, like mail, by using a small hill, or hump, to help push them on their way.]