While in the process of repairing my XS750 Yamaha motorcycle [there is a picture of it here] I got bored, so I played with my camera instead.

The gear that translates the power from the starter to the driveshaft.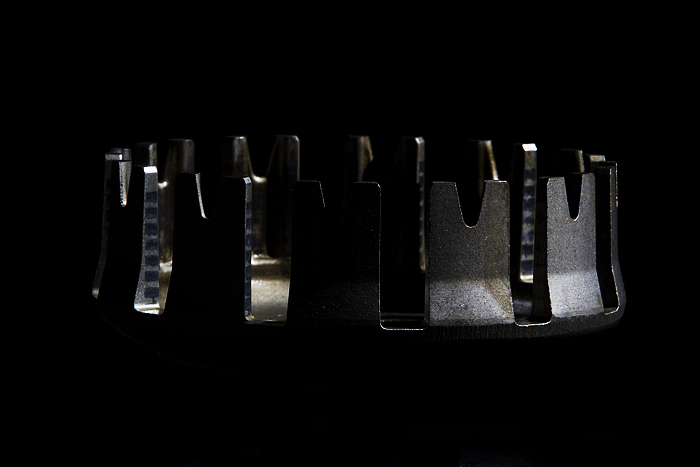 The clutch cage, with the seven wear marks on the edges of the arms, from the seven metal plates sandwiching the six clutch disks.

My adjustable socket wrench, presented to me years and years ago by my brother.

Oil pump and gear.

One of the three pistons, with carbon glazed on the upper surface from the heat and pressure of combustion.