At intermittent times, when visiting and wandering about the city of San Francisco, little pieces of the city show themselves to my camera lens.
Today's installment is about pieces placed on walls, from murals, to stickers to spray paint, randomly placed around the city.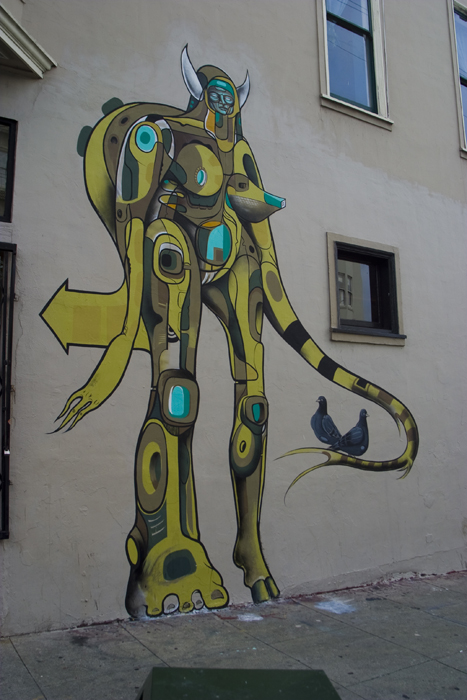 On a wall, just off Lower Haight, a mural with limbs from a horror movie.

A mural of a lady, with the ears of an elf, hidden behind bars, just off Haight St.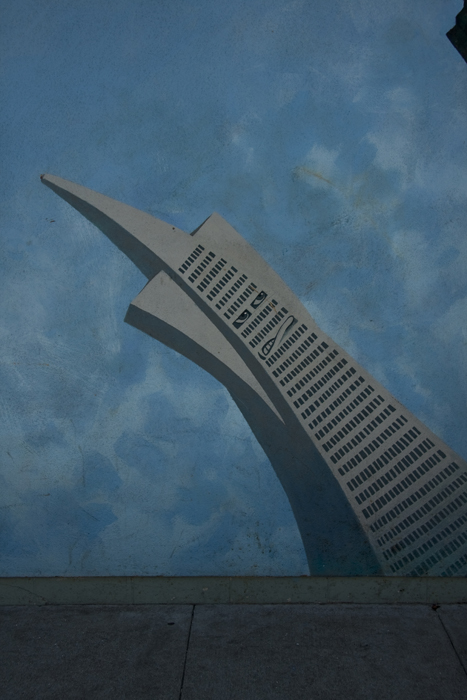 A mural of an alive TransAmerica building, Just off Market Street, hidden behind a Safeway, next to a recycling center, and within view of the new Government Mint building on Hermann Street.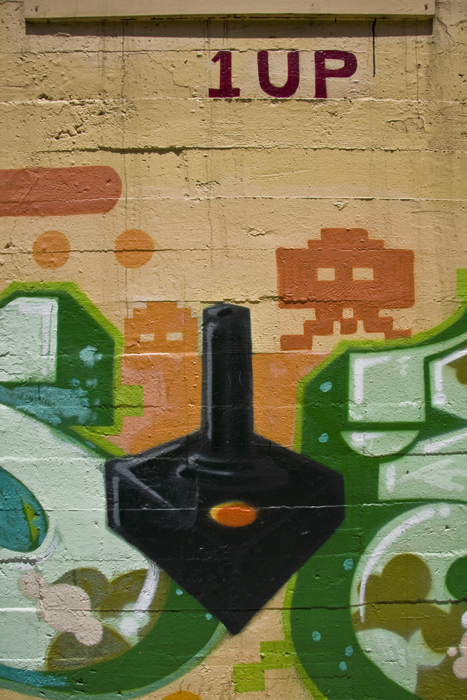 Part of my childhood, an Atari game controller, sits on a wall near where the 101 freeway hits Market Street.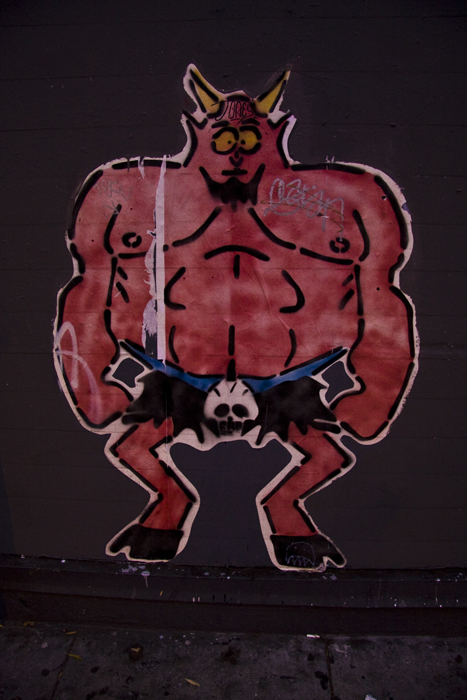 The gay devil, as envisioned by South Park, plastered on a wall on Upper Haight.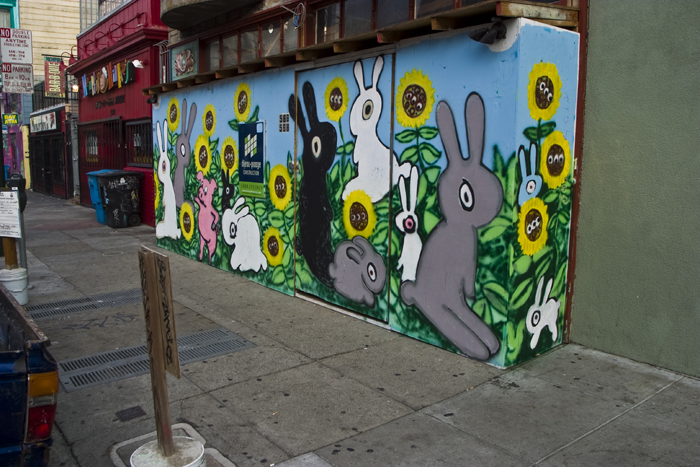 Bunnies and flowers hiding a remodel, on Lower Haight.

A beautiful graffiti face, hidden behind chain link fence at a construction site, somewhere in the Financial District.
To view more photographs from San Francisco click below:
San Francisco Abstract: Signs [Fragment 2]
San Francisco Abstract: Look Down [Fragment 3]
San Francisco Abstract: Look Down [Fragment 4]