At intermittent times, when visiting and wandering about the city of San Francisco, little pieces of the city present themselves to my lens.
Today's installment is about signs left about the city, for official reasons.

Neon sign -Held Over- sitting behind bars, at a shop on Upper Haight Street, San Francisco.

One Way, with alleyway background, hidden beside Market Street near the 101 intersection in San Francisco.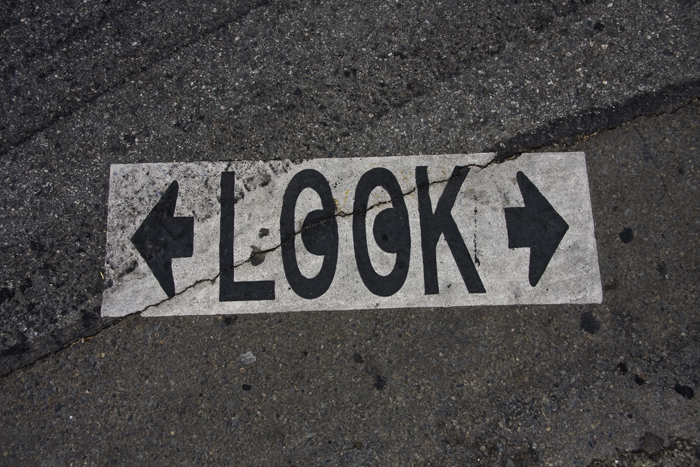 For those who wander around the streets with their eyes down, a reminder to look both ways before crossing in San Francisco.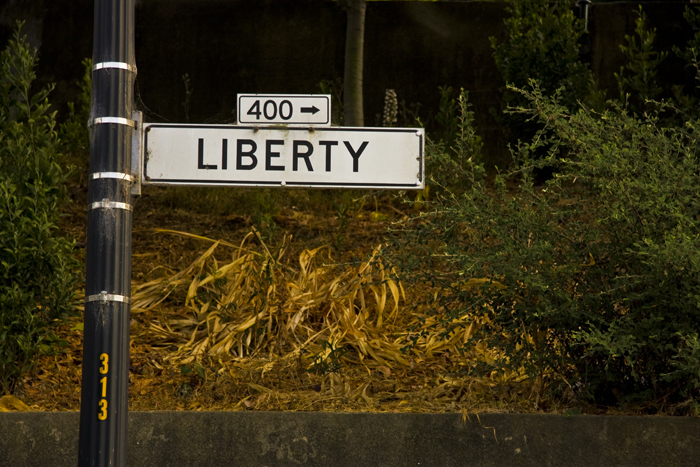 Street sign with four hundred ideas on Liberty just to the right. Near 20th and Noe St, Noe Valley, San Francisco.

The Trophy Room, a place where people stand around and discuss their recent and past trophies, [or maybe just drink] on the Upper Haight, San Francisco.

A No Dogs Allowed sign painted on the sidewalk, presumably for the dogs to pee on when they wander in this area.
To view more photographs from San Francisco click below:
San Francisco Abstract: On The Wall [Fragment 1]
San Francisco Abstract: Look Down [Fragment 3]
San Francisco Abstract: Look Down [Fragment 4]