Abstract Los Angeles is an on-going collection of photographs taken as I wander about this sprawling metropolis.
Today's installment is from Main Street, on either side of the Los Angeles River.

Along the side of the road, a sticker brightens up the gray restricting fence.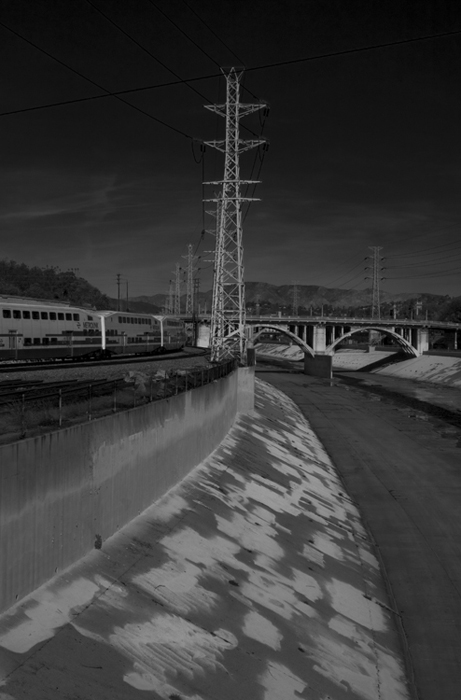 The concreted Los Angeles River, looking north from the Main Street bridge. The patchwork of dark and light gray on the sloping edge of the river display the cities resolve to remove graffiti.

A simple concrete entryway.