On Saturday Matt, Josh and I went to the California Science Center to take a look at the Space Shuttle.
Matt dreamed of building a moon buggy, I took some pictures, and Josh bought a stuffed shuttle for Milo.
As a day, a success.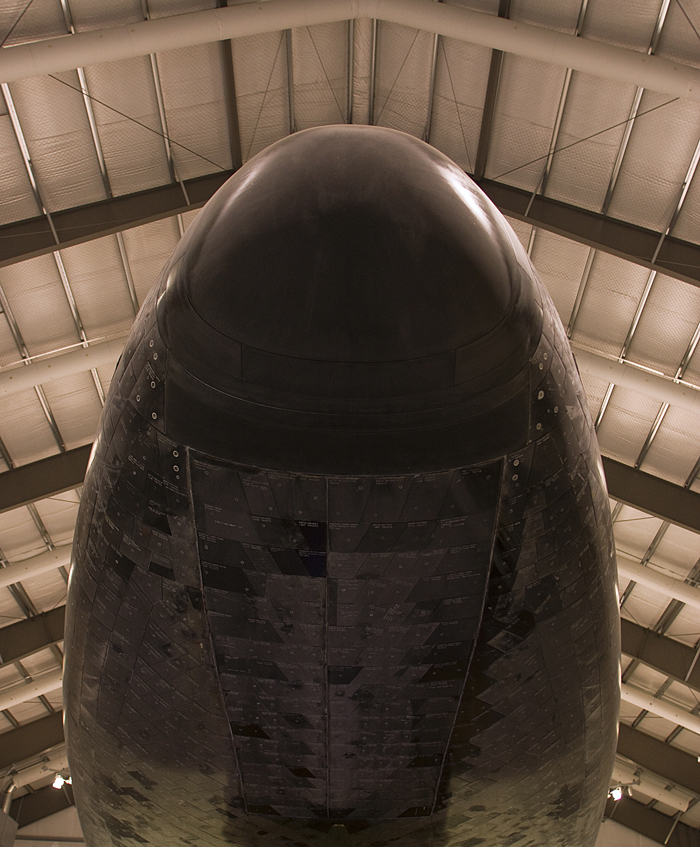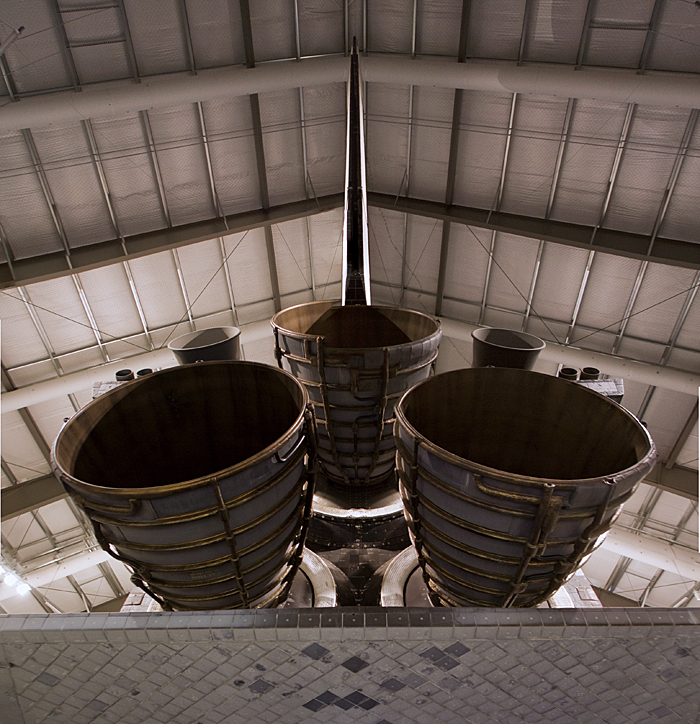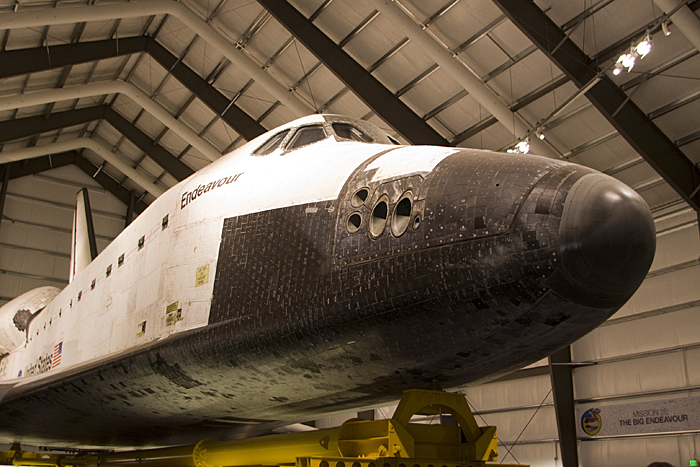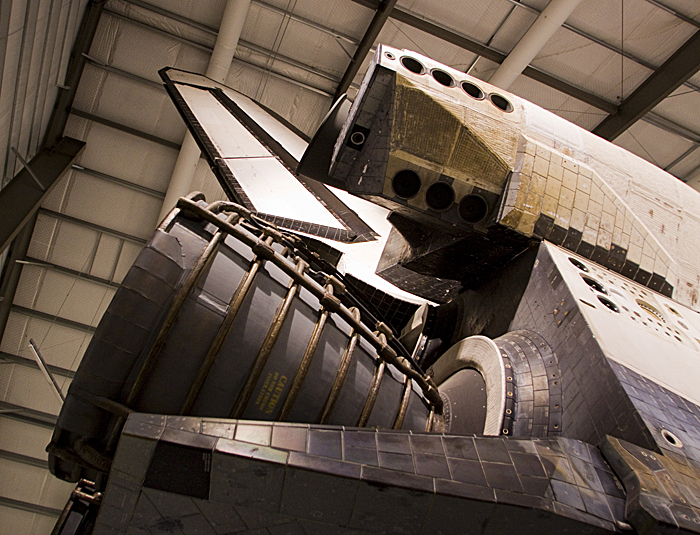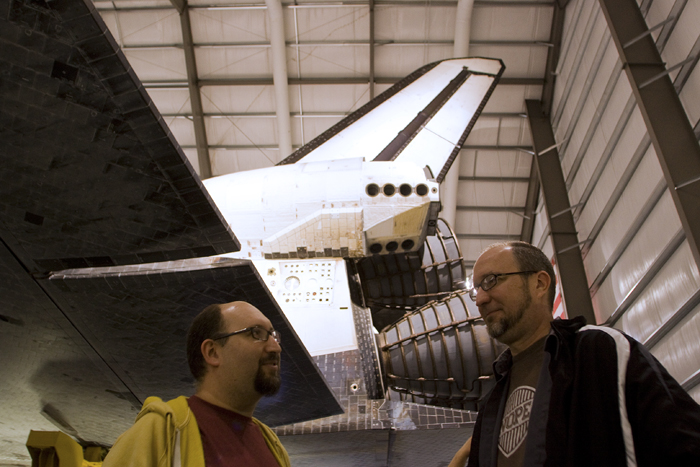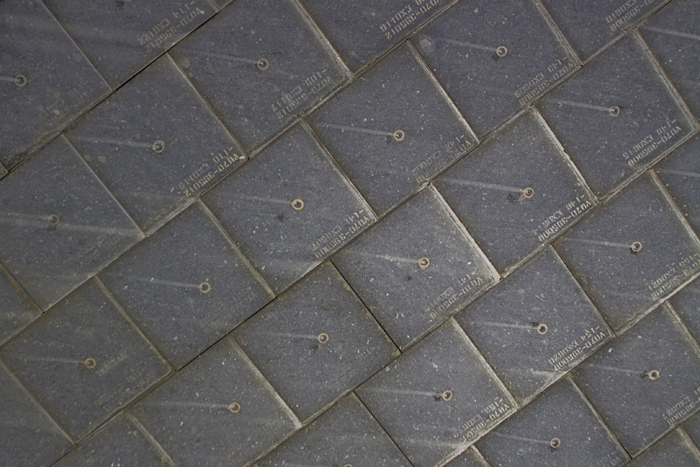 Charred tiles on the underside of Endeavour, the lines are remnants from reentry pointing toward the rear of the shuttle.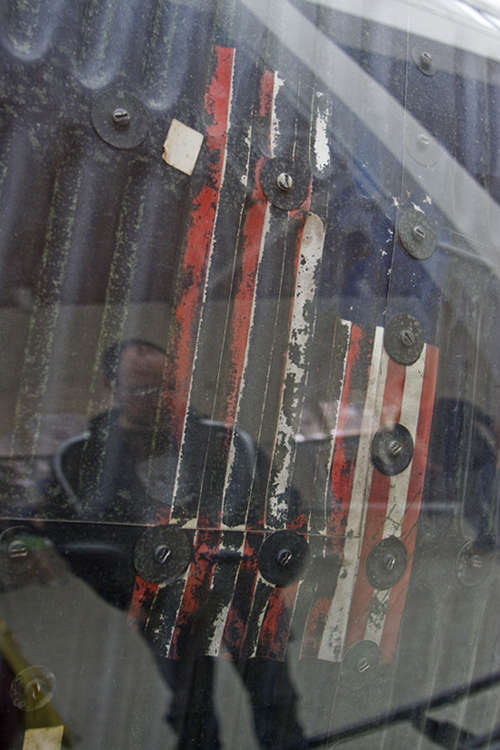 Matt reflected in the charred U.S. flag on the side of a Gemini spacecraft.