More wandering about with a tripod at night.
This time up in the San Gabriel Mountains, and on Orange Grove Blvd in Pasadena.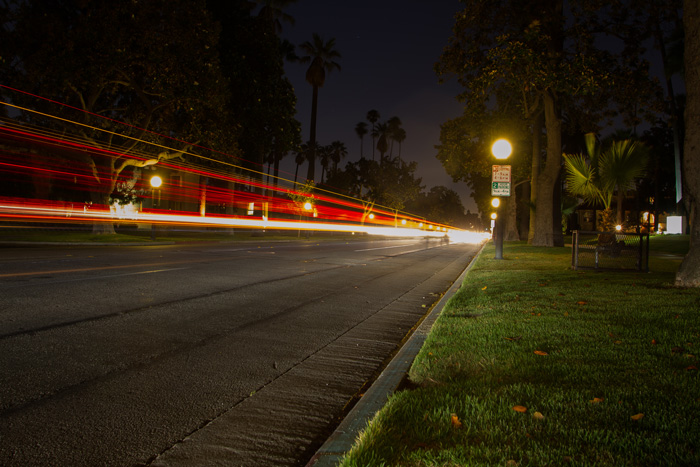 Orange Grove Blvd, Pasadena, looking south.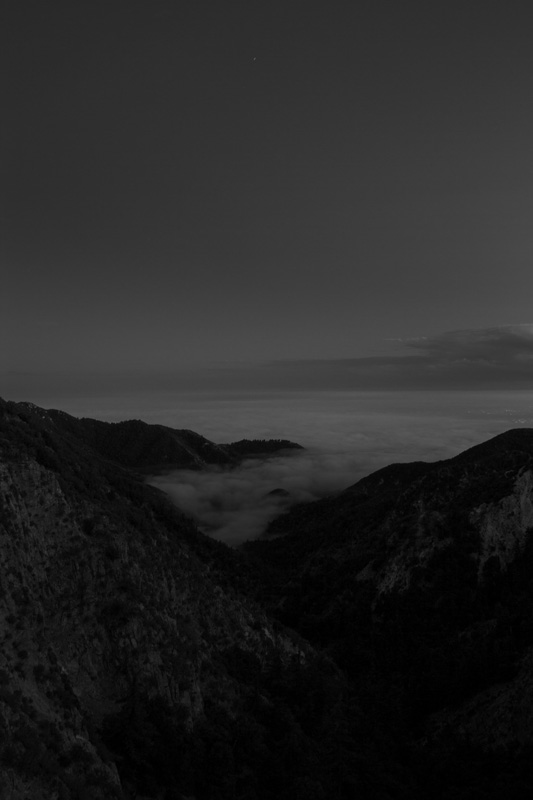 The clouds/fog rolling in as the sun sets in the valley directly below Mount Wilson.
This is how fast the earth is spinning, the streaks are stars. This is how much they move in 10 minutes.
The stars and trees near Mount Wilson.