My parents live in the small English Village of Lympstone, set up against the River Exe, on the south coast, in the County of Devon.
It almost never snows in Lympstone, which was why I was so excited when I woke up horribly early because of jet lag and saw millions of little pieces of fluff falling from the sky.
So I went for a walk.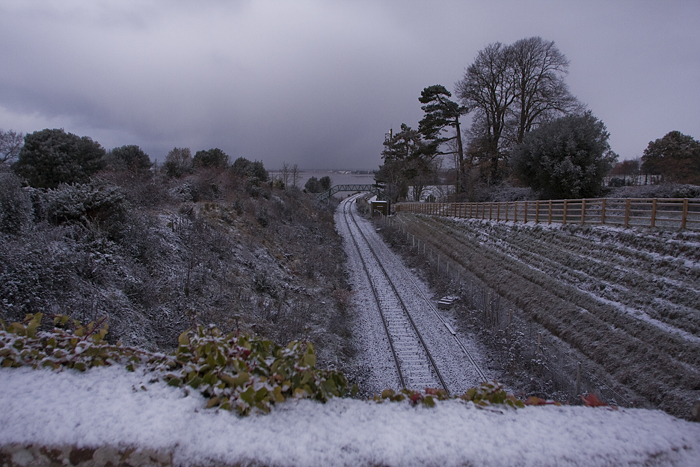 The train tracks lead northward, along the River Exe, toward Exeter.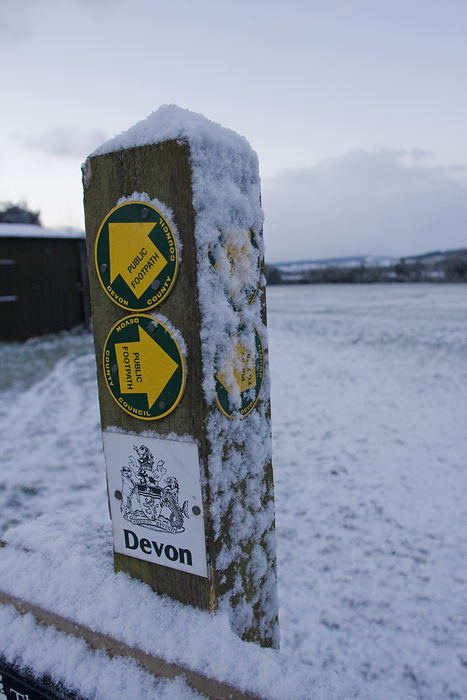 The Devon County Council set out markers for footpaths through town, these collected a little frosting today.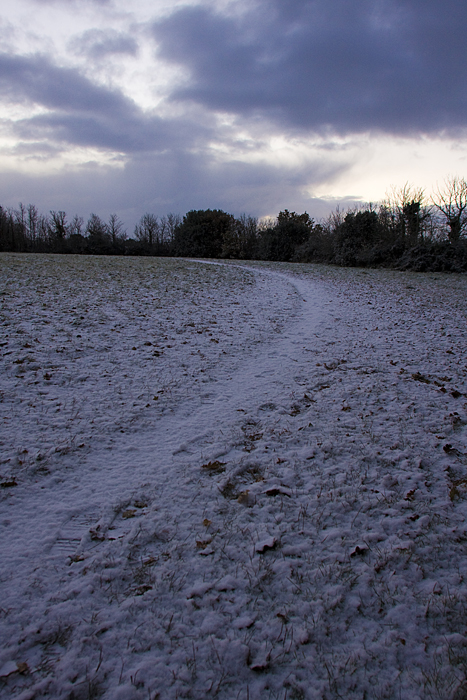 Along the edge of the football field, next to the estuary, lies a well used footpath.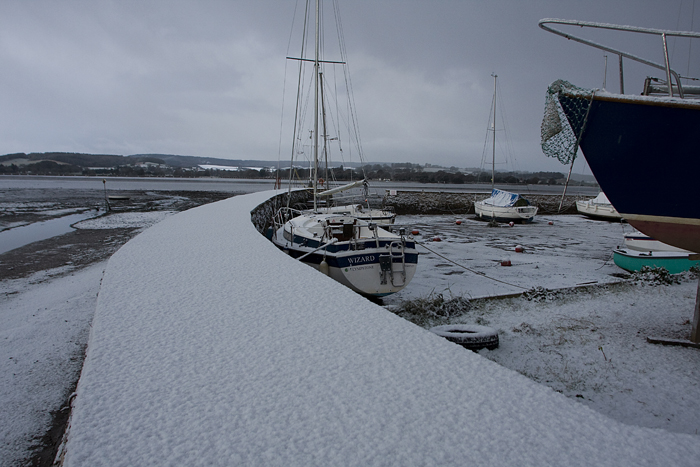 The Harbour at Lympstone, long before anyone corrupts the perfect snow with their footprints.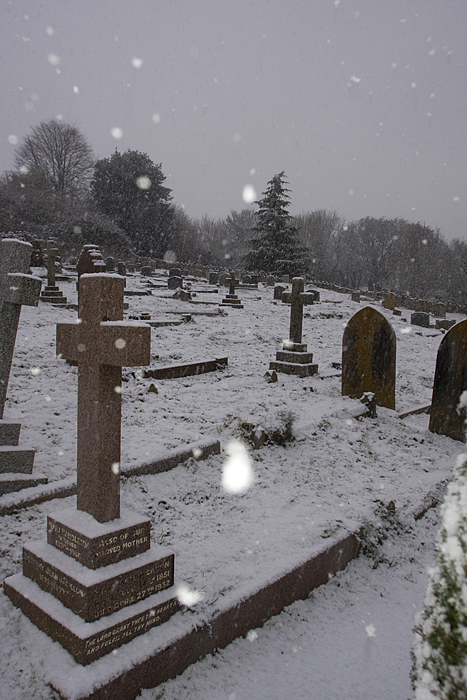 The Cemetery behind Lympstone Parish Church.

The 600 year old church tower, of the Lympstone Parish Church.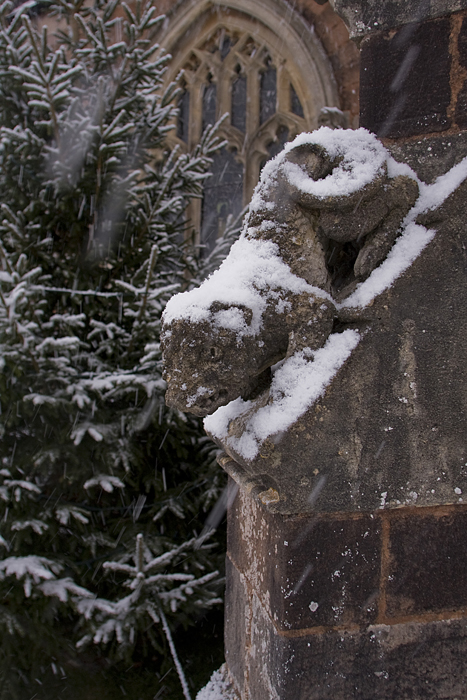 Gargoyle covered with snow, next to the main entrance to the Lympstone Parish Chruch.

Just off the main road winding through Lympstone, is a field, with this tree.
***
If you would like to see other photographs of Lympstone:
Naughty Monkey Left High and Damp, and Other Photographs
600 Years of the Lympstone Church Tower
On A Stroll Down The Lanes…
6 Photographs: Devon, England
Soft Morning in Lympstone Harbour
Two Cemeteries, Dissenters, and a Rose.
Lympstone Flower and Vegetable Show