I don't know what to say.
I have listened to Mr. Adams read 'Last Chance to See' so many times my girlfriend gets annoyed when I quote it verbatim.
My Hitchhikers Guide to the Galaxy books are falling apart because they are my go-to books when my brain hurts.
I planned to stand next to his grave and have a quiet moment, but the snow and the wind and the wet ground put me off.
I have spent so much alone time quietly reading his words, that I realized that it was not necessary to have a quiet moment next to his grave, and it was damn cold.
The grave stone itself is hard to read, it is very subdued, surrounded by all the stone monuments with angels and crosses.
It is gray, and simply says:
Douglas Adams
Writer
1952 -2001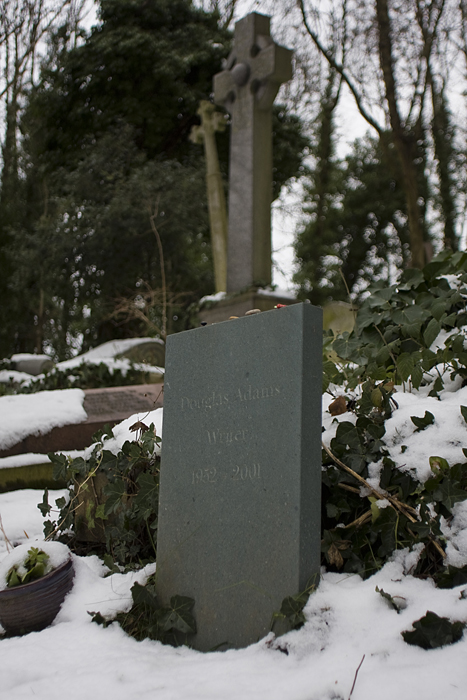 To see photographs from Highgate Cemetery and directions to the cemetery click here.