Before I left, I heard horrible stories about drugs, but I have not come even close to experiencing any problems.  A local told me it was probably not a good idea to go wandering in the countryside around Zacatecas.  Because of the crack down on drug dealers, they were just moving out into the country.
I did have problems with my cigarettes, it seems they do not have rolling tobacco and papers in this country, or at least this city.  When I asked in shops, they looked horrified, like I was asking for Marajuana.
But there is one other thing that I find really strange and that is the acceptance of the drug 'Ecstasy' here.  Or as it is more commonly known as "E".  There are signs all over the place, saying where you can or cannot take "E".
Obviously they don't want you taking it in front of police cruisers…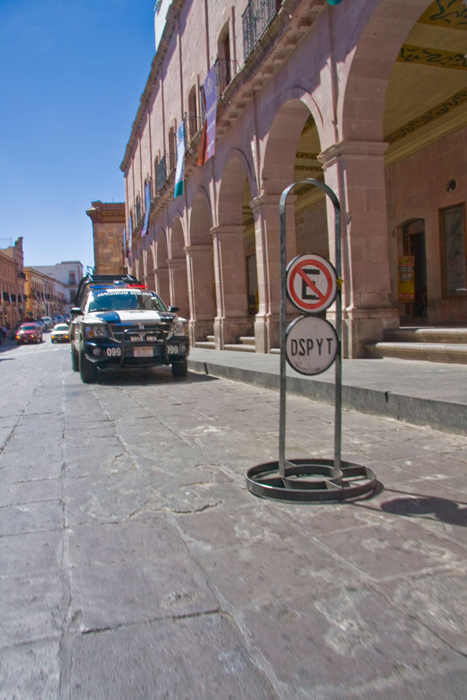 And there are some that say not in front of their driveway…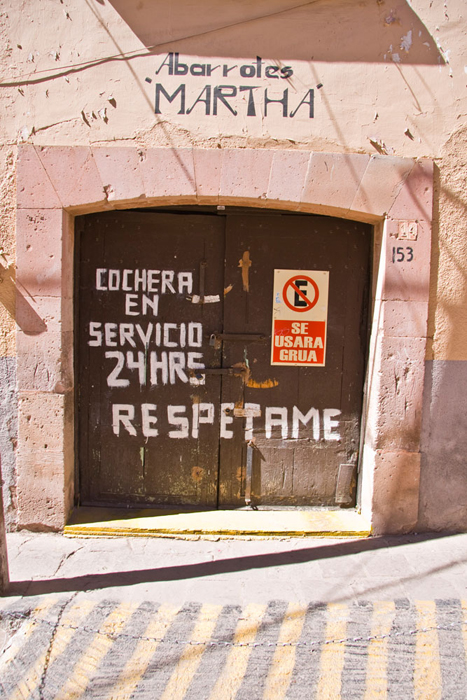 and do not do E while standing next to a VW Beetle…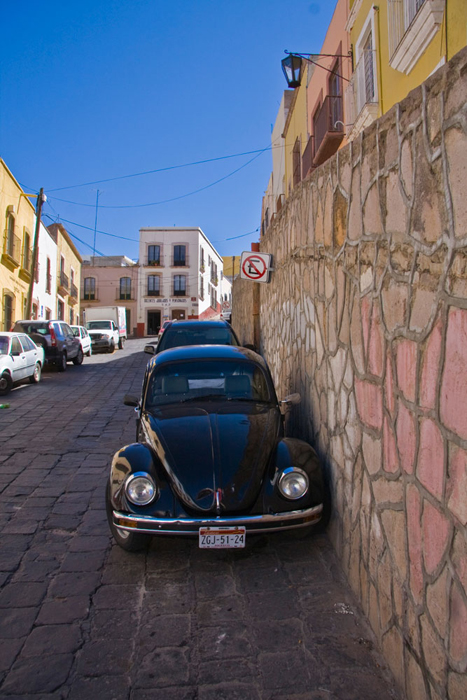 But for some reason the major hotels in town want you to do it on their sidewalk…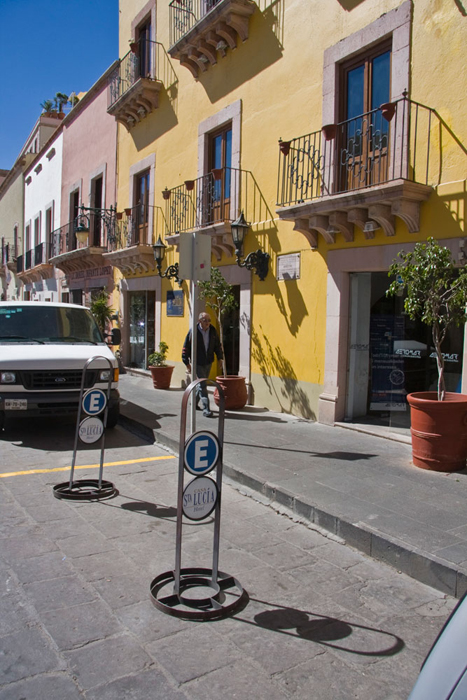 and in the town center you are allowed…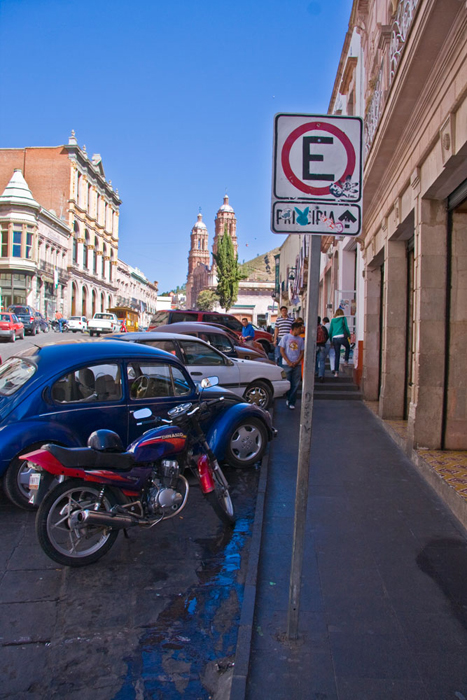 but the most suprising was in the center of the shopping district, in the middle of the day when everyone is shopping, is a club, called "Casa Revera", advertising out in the open, and cars kept driving in and giving money for some sort of "ticket".  What is this world coming to…