Lydford Gorge is a Valley on the edge of Dartmoor, sandwiched between Devon and Cornwell in Southern England.
My mother and I visited it one afternoon, between December showers, and I can't describe how beautiful it is,
so here are some more pictures.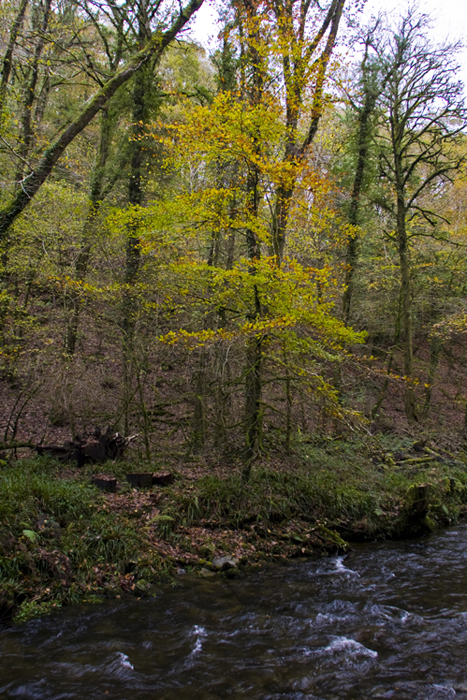 As it was early November in Lydford Gorge, the trees were turning along the edge of the river.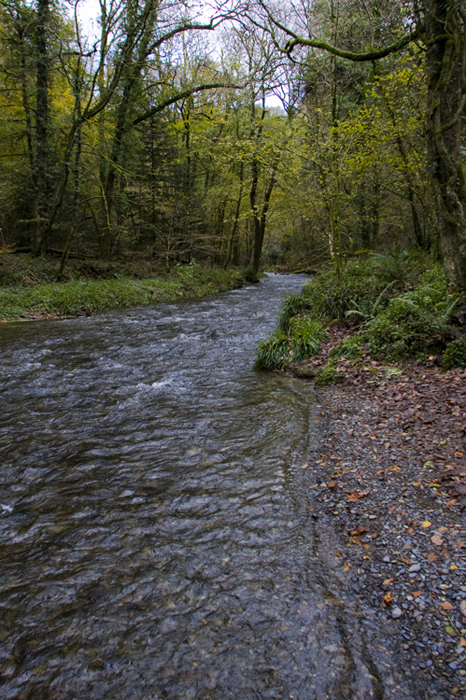 As I walked the long way back up the hill, which followed for a short time the river.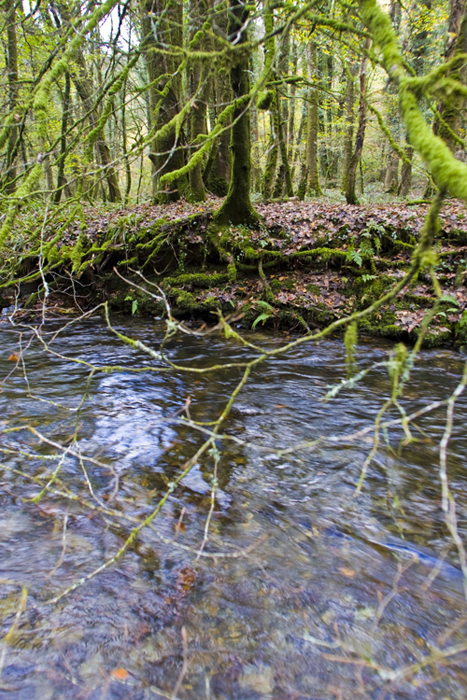 It felt warm and magical, (despite the 50 degree chill) as all the ground was covered with leaves, and all the branches and roots were covered with moss.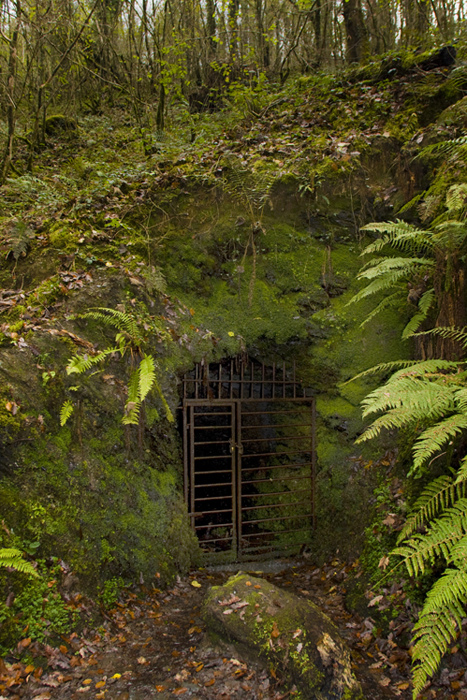 Hidden away behind the barred door, is the remains of a mine shaft probably dug somewhere at the end of the 18th century or the beginning of the 19th century. It is assumed that this horizontal mine shaft was exploring for copper, but lead and silver were also extracted from mines in this area.
The mine is now home to a population of Greater and Lesser Horseshoe Bats.

Water drips everywhere, and through everything. Even when there are no streams, the water here is flowing directly out from the edge of a hill.

The blue water, the brown leaves and the green tree reflect the colors of the gorge.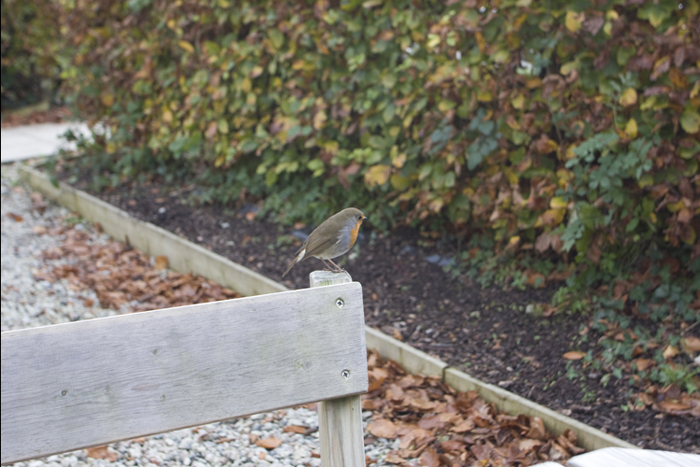 Before the stroll back, we stopped for a cup of tea, and had a visitor.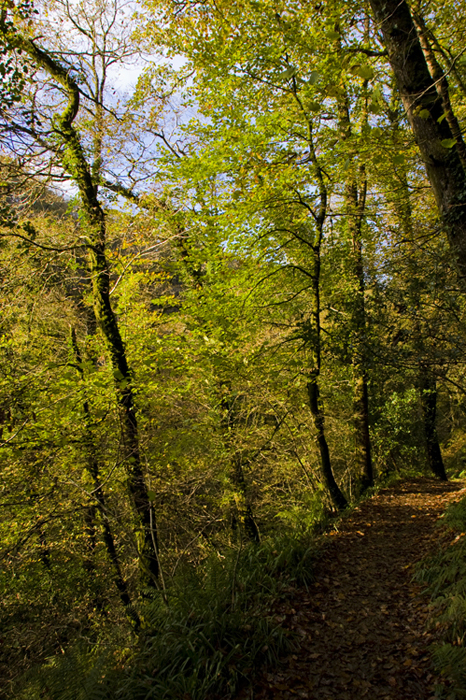 On the way home, the sun came out in its full strength, and the trees glowed.