In December of 2009 I spent six days wandering about London, just looking around with my camera.

Memorial for the 'Glorious Dead' standing in the middle of Parliament Street, between Trafalgar Square and Houses of Parliament, London England.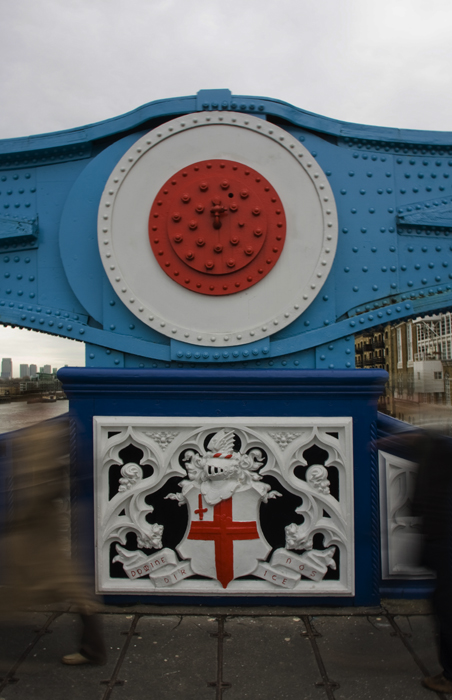 Standing on the Tower Bridge looking east along the River Thames, with detail of one of the structural members holding up the towers and the ghosts of pedestrians, London England.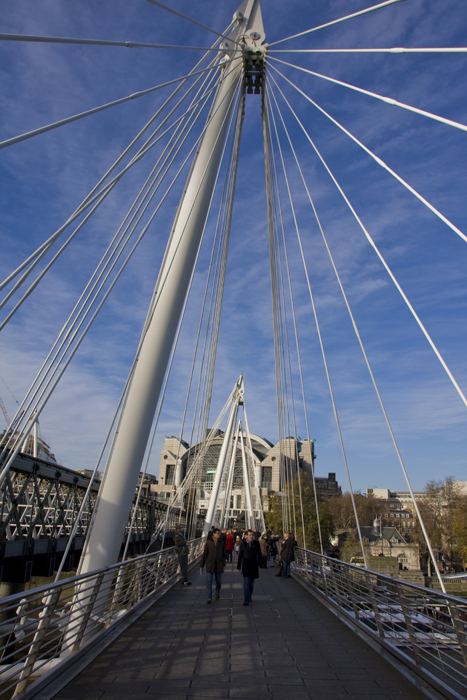 The Golden Jubilee pedestrian bridges, flanking The Hungerford Railway Bridge, stand with their supporting cables soaring into the sky, over the River Thames, London England.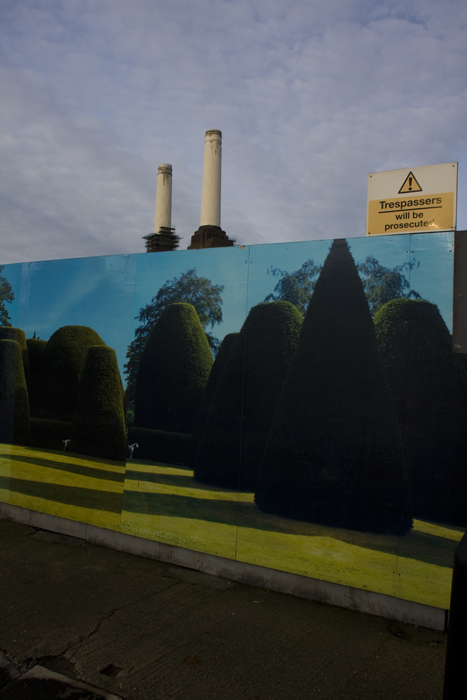 The infamous Battersea Power Station, famous for being on the album cover of 'Animals' by Pink Floyd, stands hidden behind a wall that attempts to provide a beautiful green lawn and manicured bushes rather than the filthy ground surrounding the rebuilding of the station, London England.

South of the river Thames stands the skeleton of a storage tank, waiting to be filled, London England.
Don't forget to visit:
London Abstract Photographs: Movement [Fragment 1]
London Abstract Photographs: Faces of Stone [Fragment 2]