Zacatecas Random Photographs: Part 4.
Feeding pigeons in the park.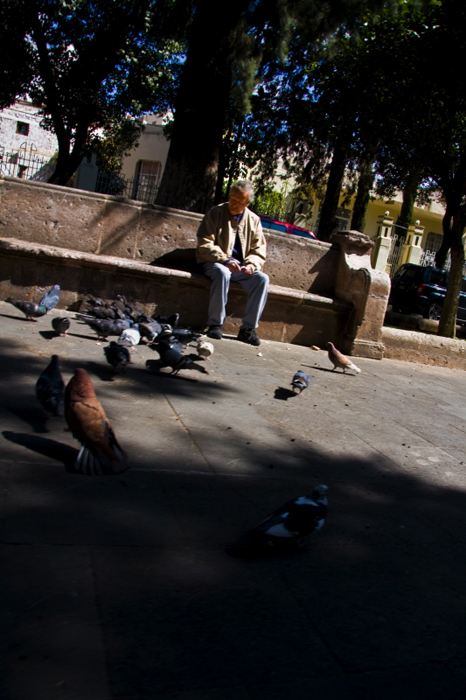 Four gentleman relaxing on a Sunday afternoon.
I couldn't get away until I took some swigs from their bottle of mescal.
It's always good to meet a friendly face, holding a bottle of alcohol.
After Bambi's mother was killed.  Bambi collected the insurance money from the hunters, and bought a house in Zacatecas.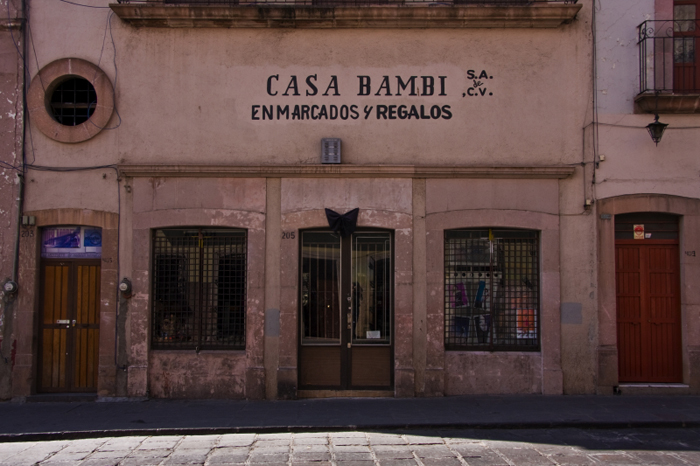 One of the many interior courtyards in Zacatecas.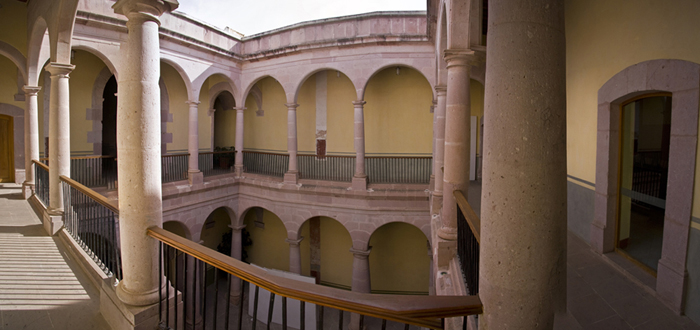 Zac plays a mean electric tuba.
Really.  It's not an electrical supply store, in the state of [Zac]atecas.
It's all about Mr. Zac, and his stupendous electric tuba.
Wonderful enthusiastic people who love their picture taken.
Fountain detail.
Small park near the center of town.
Smallest bistro ever.
Doorway to an abandoned house.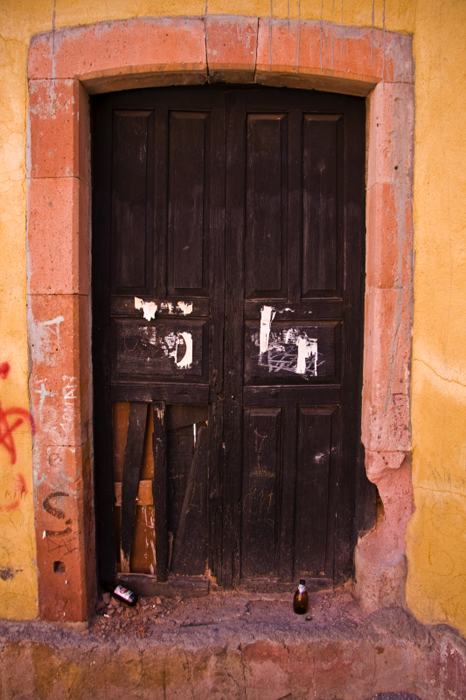 There is graffiti all over Zacatecas, Maria complained that when the police catch graffiti artists, they don't arrest them, or even fine them, they just let them go.  Therefore, lots of graffiti, all over town.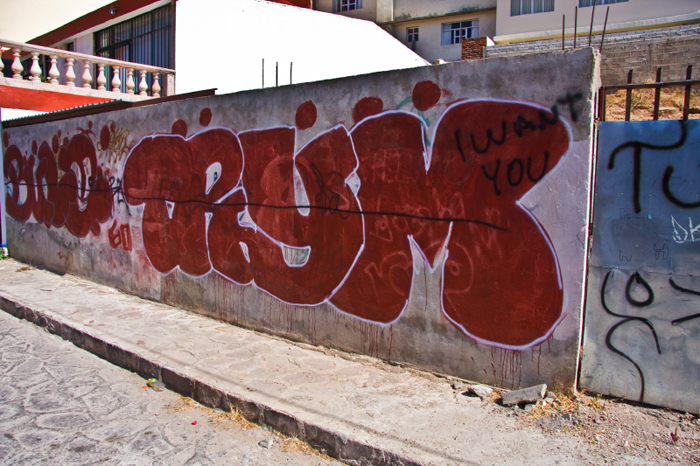 View of corrugated iron roof, overlooking downtown, with, as usual, the hill of La Bufa in the background.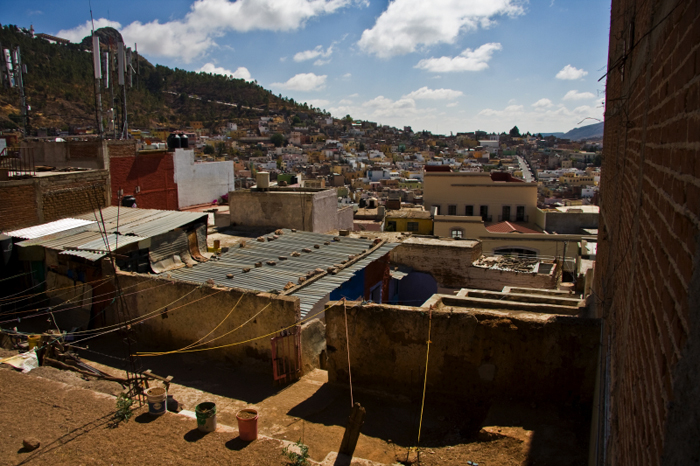 Alleyway off the main street.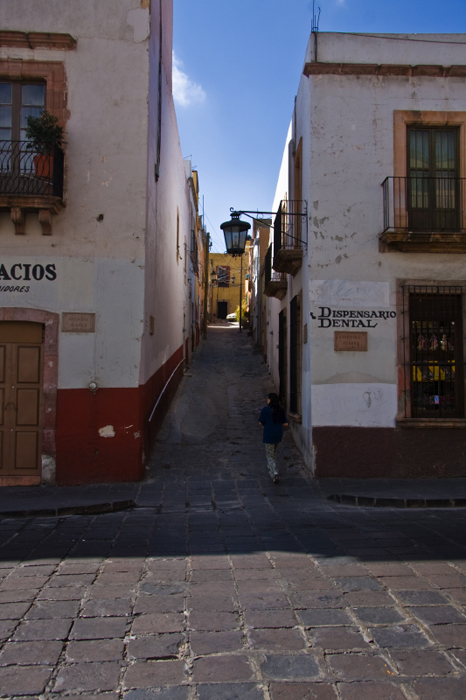 Handicapped parking sign with a most wonderful caption: "Tienes el valor o te vale?"
When I saw this, I instantly thought that it meant, "Do you have valor?  or are you a loser?"
The computer translated it as: "You have the value or it costs you."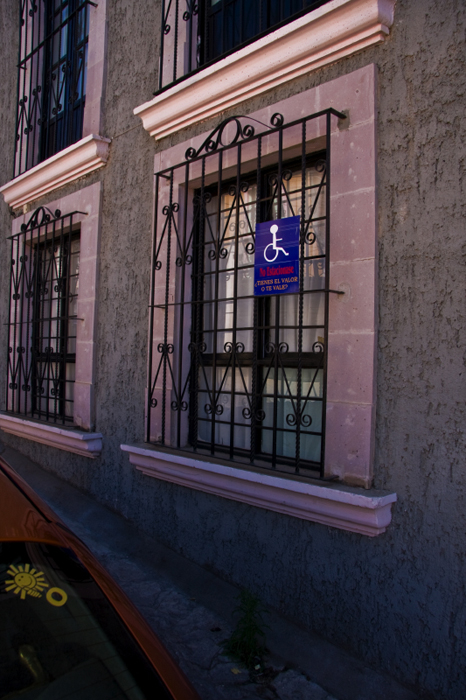 Yet another stunningly beautiful church.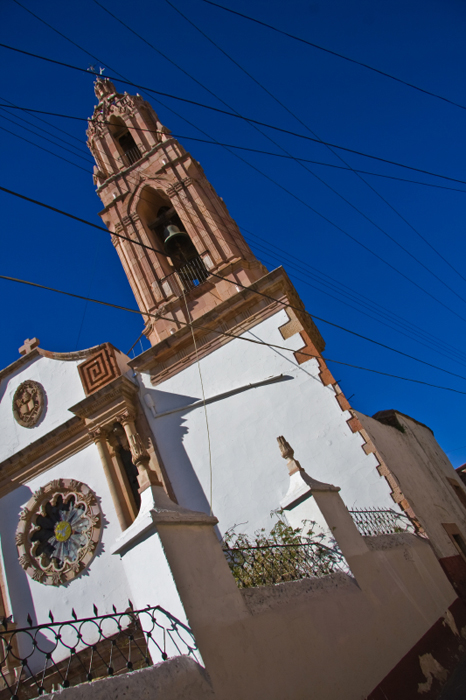 Entrance to one of the many parks.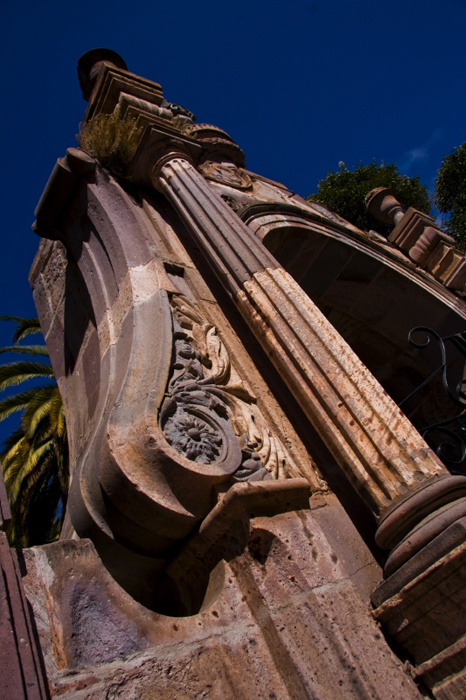 House entrance, with stereotypical missing plaster showing brick.