While wandering the streets, especially in foreign lands, I love to watch the people, the way they move, the way they dress, the way they smile, and they way they stand.
This collection is the people of London, taken in early December 2009, as I see them on the street.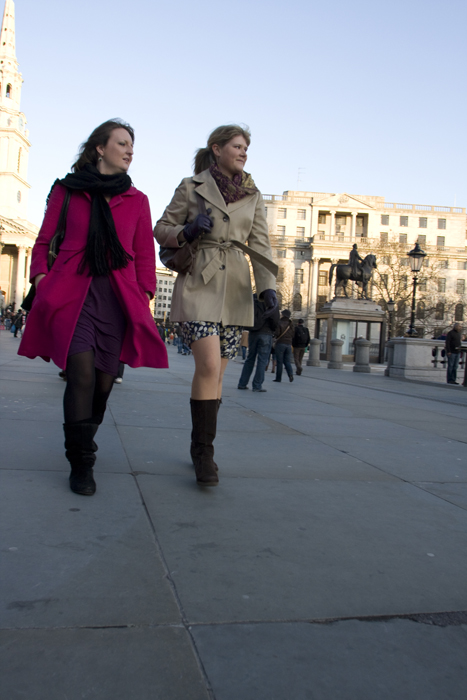 Walking through Trafalgar Square in the afternoon.

Waiting his turn to busk in Trafalgar Square.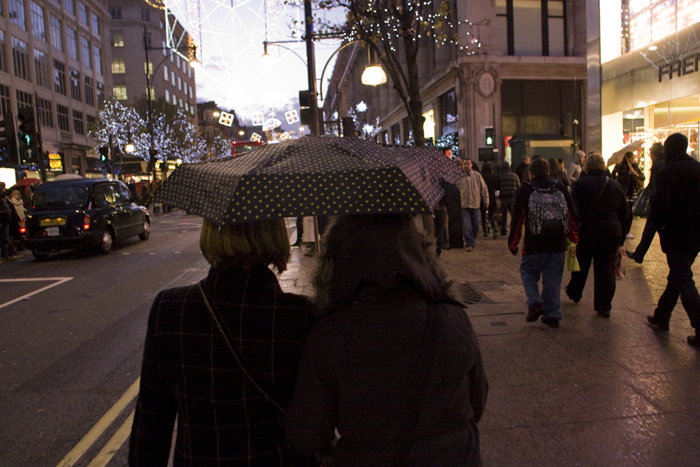 Shopping in rain on Oxford Street.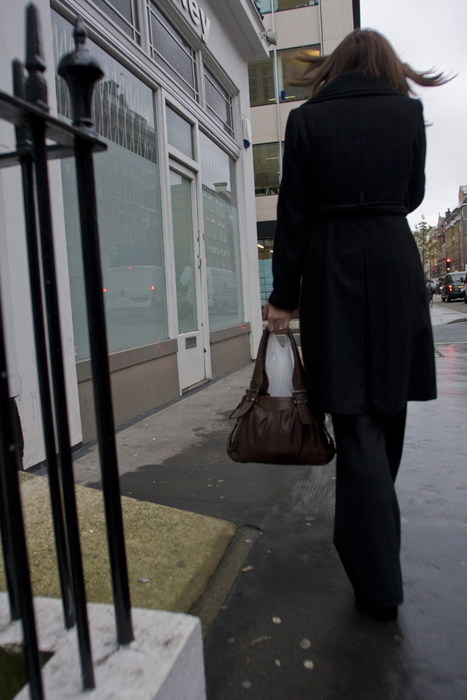 The black unofficial uniform of London.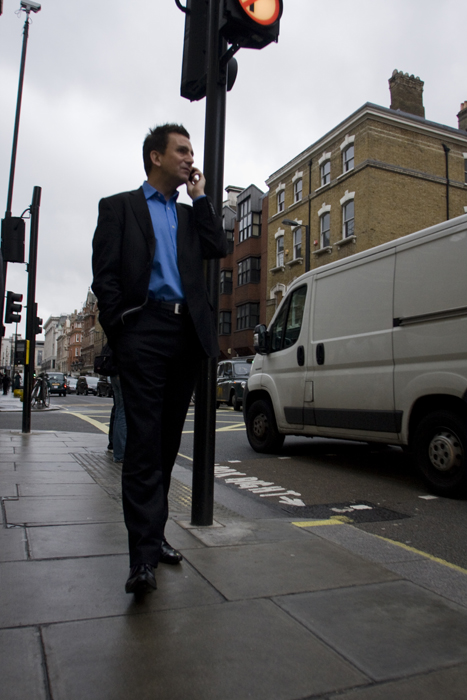 An afternoon chat on a street corner.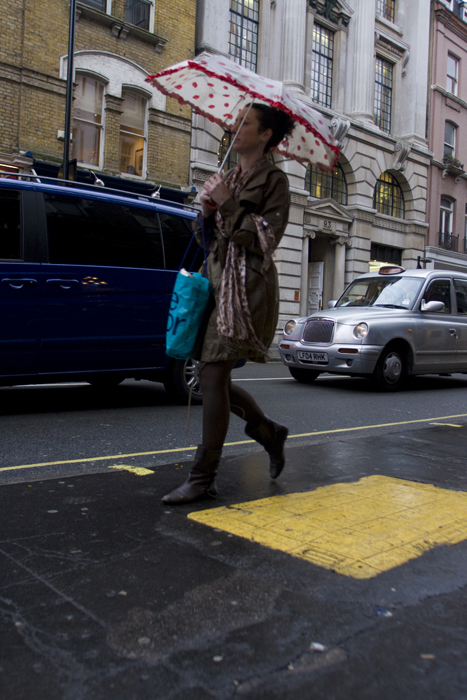 Walking home in the light rain.