The church here in Lympstone is celebrating its 600th anniversary.
One of the celebratory goings on,
is to absail Teddy Bears.
Don't ask me why,
I don't know either,
But it looked like a lot of fun for the bear.
Wrap the collar around the waist of the bear,
pull on one side of the rope to haul him up,
then let 'um goooo!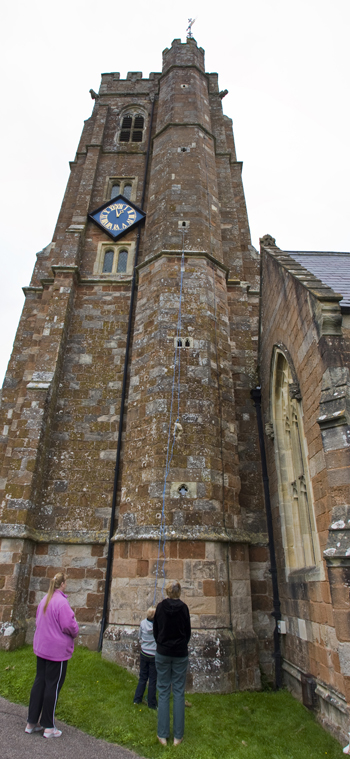 Don't forget to brush the stray grass off the bear once it bounces on the ground.