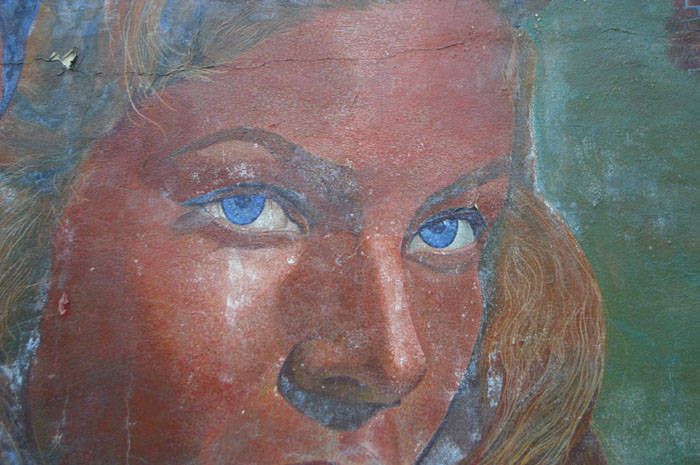 A star, in mural form, stares from a peeling wall, just off Hollywood Blvd, near Hollywood and Highland.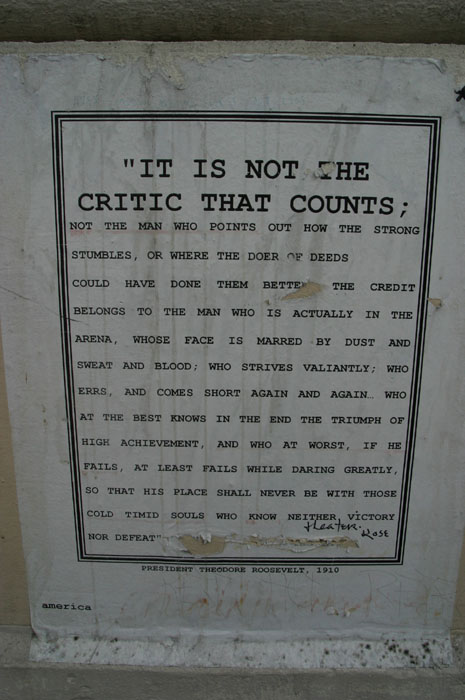 And across the street, a little presidential encouragement for those who try and fail.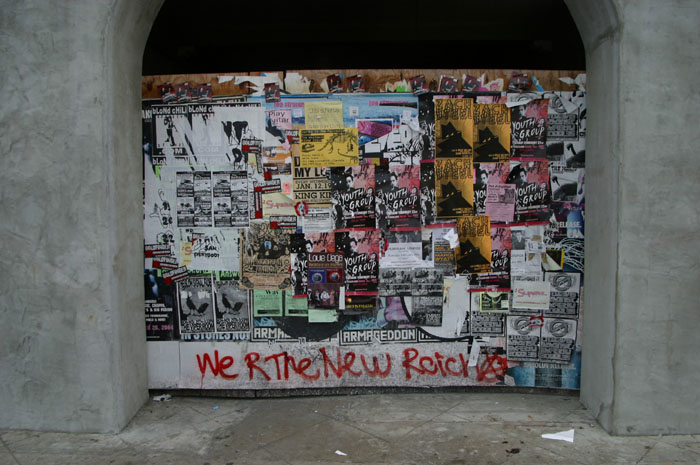 Posters and Graffiti patiently wait on a board. Waiting to become an intelligentsia coffee bar, 3922 W. Sunset Blvd.

Elliot Smith sits on Sunset.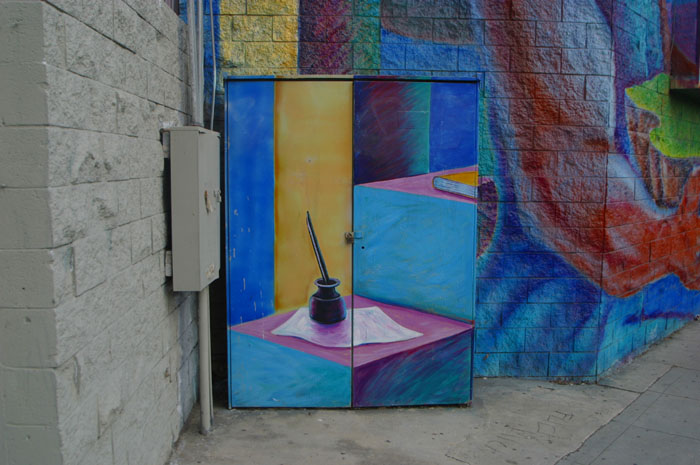 Mural on Sunset beside the Micheltorena Street School.