More random photographs of the city of Zacatecas, Mexico.
The rebuilding of a cathedral near the city center.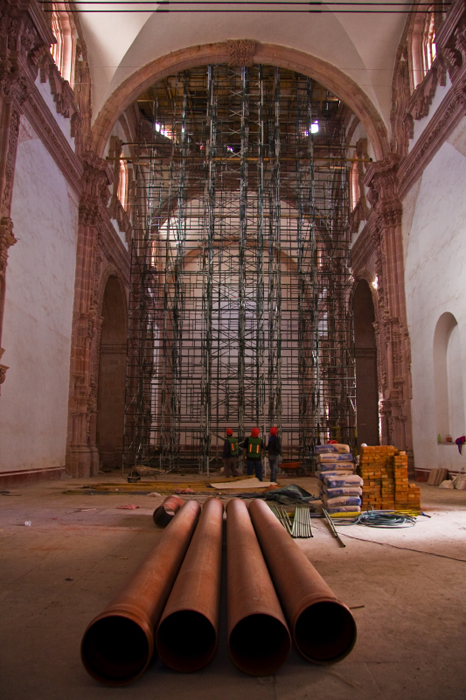 Chopping up meat in the central market.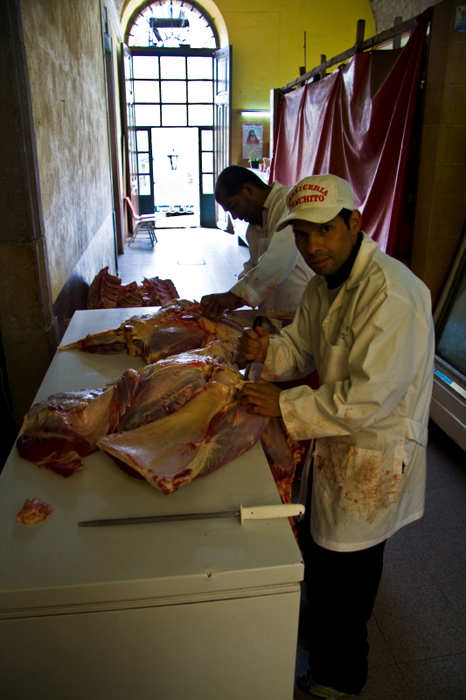 As I walked the central market, taking pictures, the man in white told me how wonderful his food was at his little stall restaurant.  I had already eaten, and declined, but he kept looking at my camera, so I asked if he wanted a picture.  He became all smiles and wanted a picture of not just himself, but with his friend.
I offered to send him the photograph, but he did not care to see it, he just liked the idea of his picture being taken.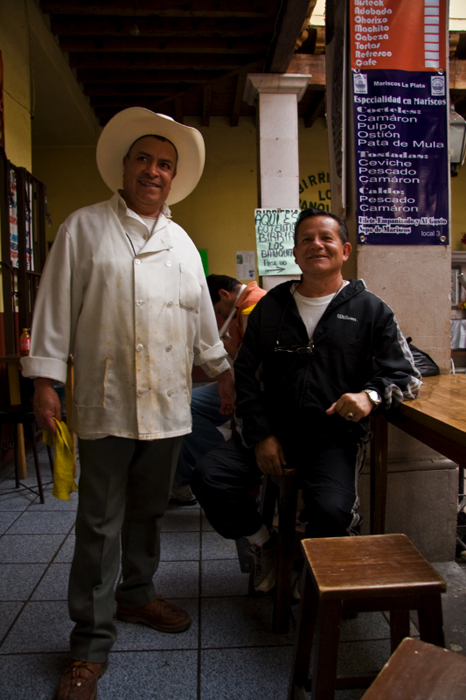 As I stood on the corner of the street, pointing my camera down the alleyway, walking up was a grandmother, mother and daughter, and when they saw me they hustled out of the way.  I smiled at them and with words and gestures, told them I would like for them to be in the picture.  The mother and daughter smiled, threw their bags onto the bushes, and while the grandmother declined, they went and posed for me.
The center of Zacatecas was made a World Heritage Site about ten years ago, which means all renovation or rebuilding must keep the original facade and its original look, which is one of the reasons why this city is so beautiful.
Random Home.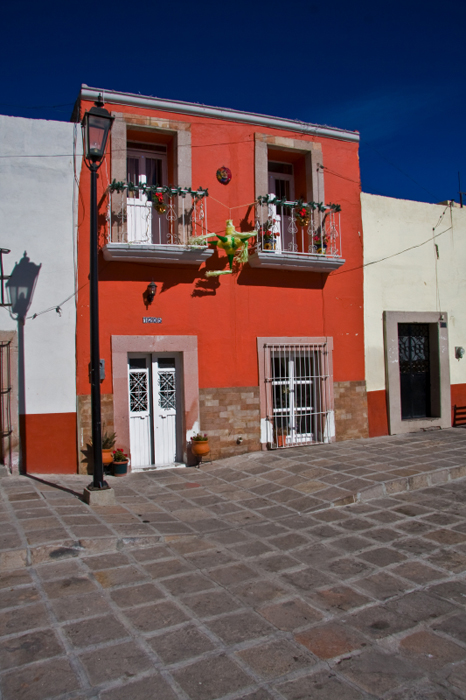 My local burrito shop (across from Las Quince Letras), with wonderful 1920's photographs of Zacatecas, 1930's radios on the wall, and incongruously, a five by three foot poster from The Cure's Disintegration album on the wall.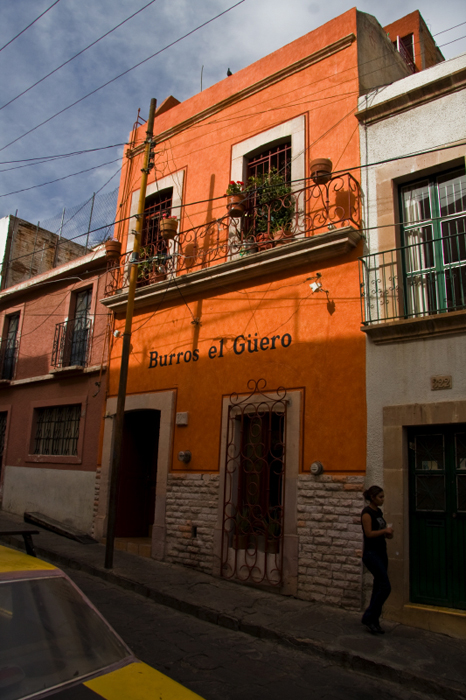 The tour bus, with the Central Cathedral and La Bufa hill in the background.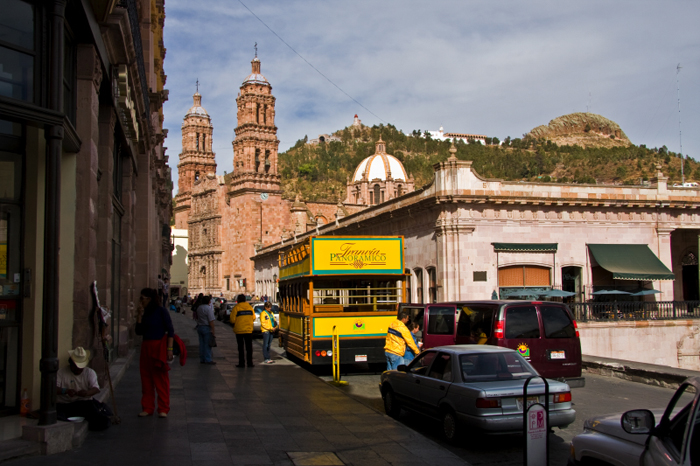 View the opposite direction from the picture above, down the main street.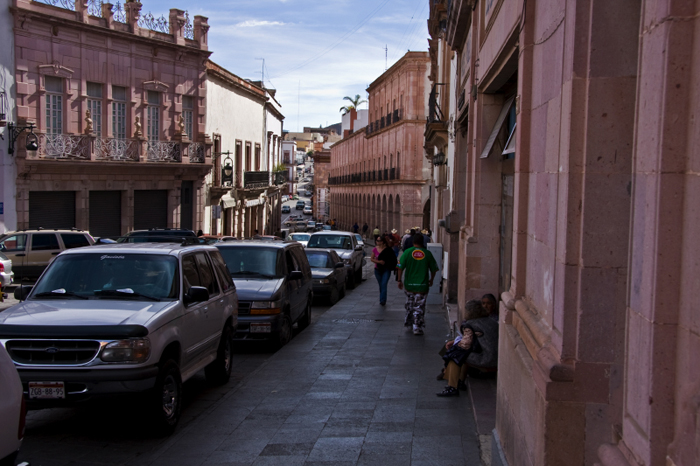 Central Cathedral.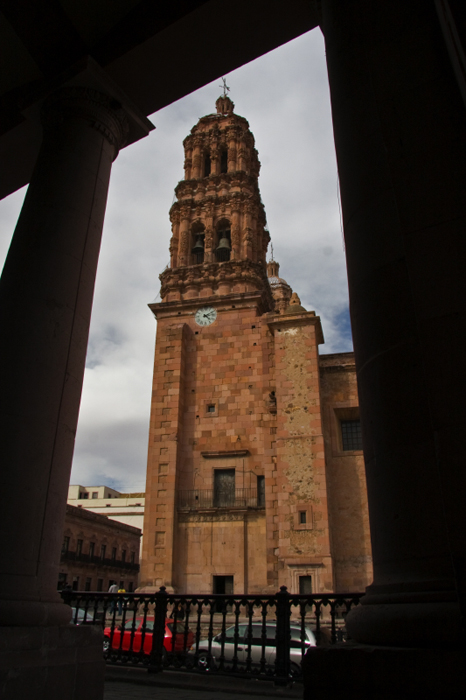 Fly to Zacatecas to fly to London.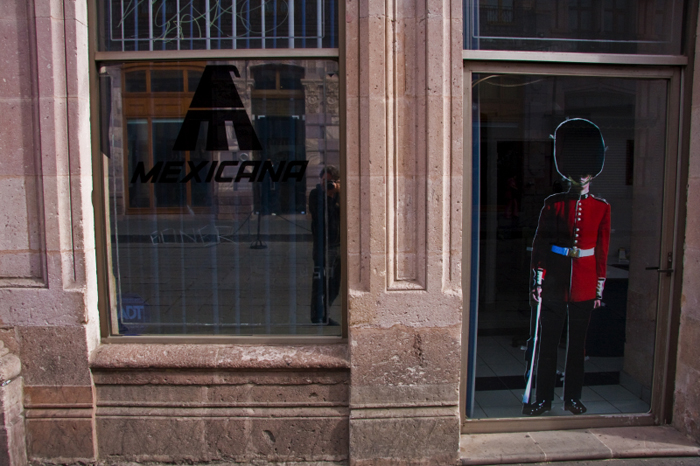 Check in desk at the Hostel Villa Colonial, with Antonio on left, and Ernesto -the owner and instigator of Thursday all you can drink tequila nights.