Sitting just east from Downtown Los Angeles, on the old streetcar route down Whittier Boulevard, is the Home of Peace Memorial Park.
Back when the red cars used to run down Whittier Blvd, there was a dedicated funeral streetcar that could be hired to travel to the cemetery of your choice, as Whittier Blvd was once –and still could be- known as Cemetery Row.
Home of Peace was one of the first on this row, and is the oldest Jewish Cemetery in the Los Angeles area, but this was not it's first home.
Back in 1855 The Hebrew Benevolent Society of Los Angeles purchased land in Chavez Ravine for a cemetery, and the first burial was performed in 1858. The exact location of the original cemetery is a mystery, with thoughts that it was somewhere near the present reservoir and armory.
By 1900 the cemetery had filled to capacity, and it's new home was purchased at the corner of Whittier Blvd and Eastern Avenue (which is now where the 710 and 5 freeways meet in the city of Whittier).
Officially the new cemetery was founded in 1902, but it took the next eight years to transport the 360 bodies, by horse and cart, to their new permanent home.
It is now an enormous cemetery, with a grand twin towered and domed mausoleum with stained glass roofs presiding in the center. Leading down the main walkway are the grandiose markers of the rich and famous, off to the sides are both markers set in earth and grass, and markers set in concrete monoliths.
There are a few famous people buried here, including –to the grin of my ten-year-old self- Burt Baskin, one of the founders of Baskin-Robbins, two of The Three Stooges, three of the Warner brothers, who founded, of course, The Warner Brothers Movie Studio. But they are not the only studio founders who are here, there is also Carl Laemmle (Universal) and Louis B. Mayer (MGM).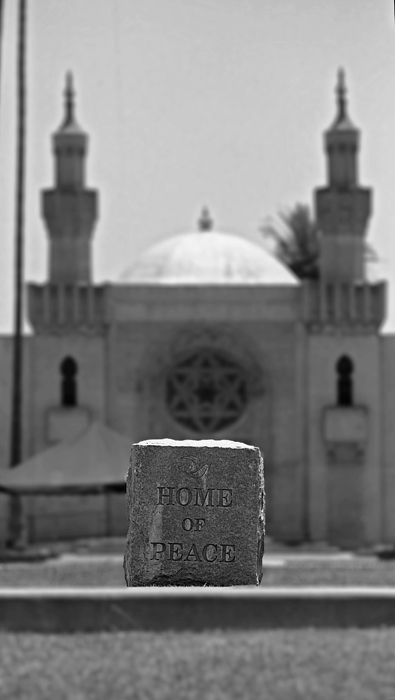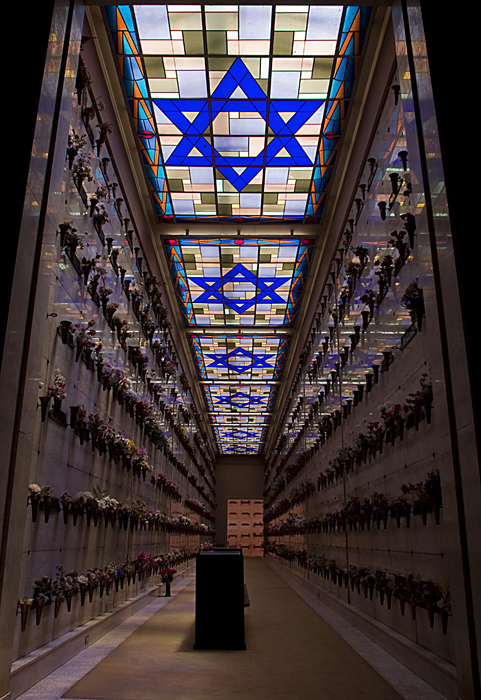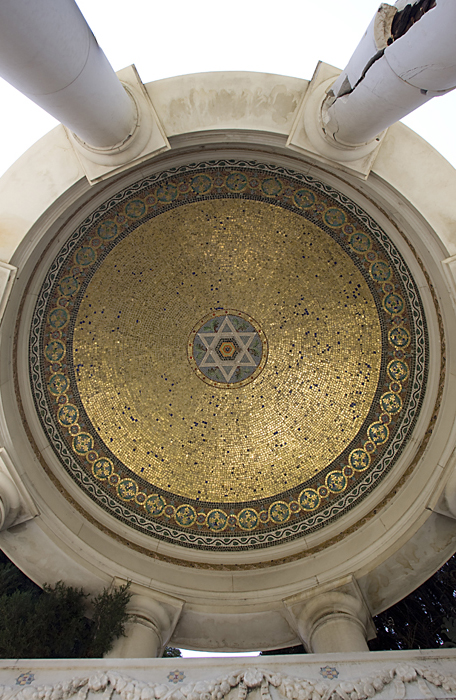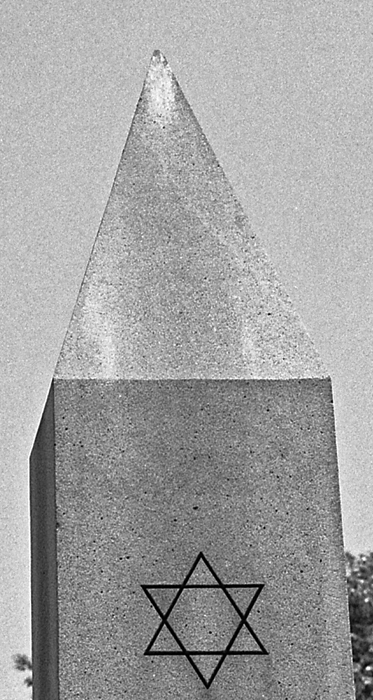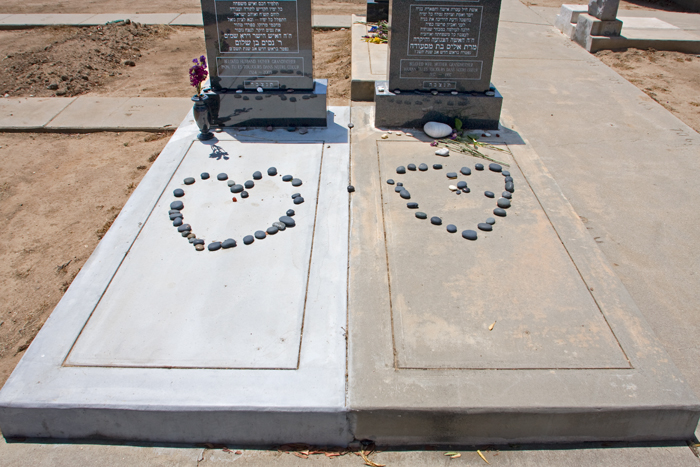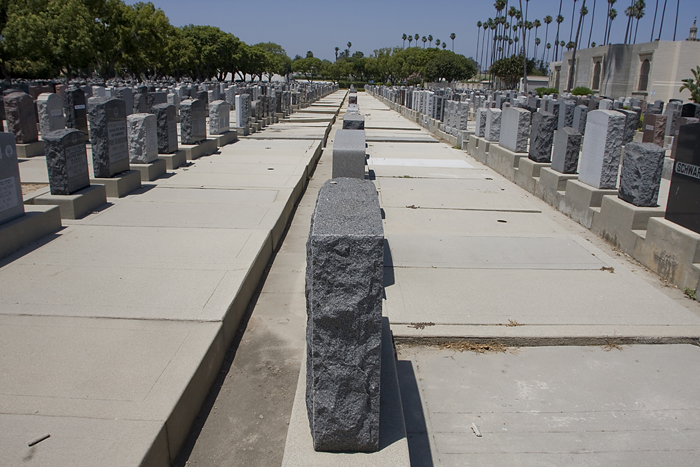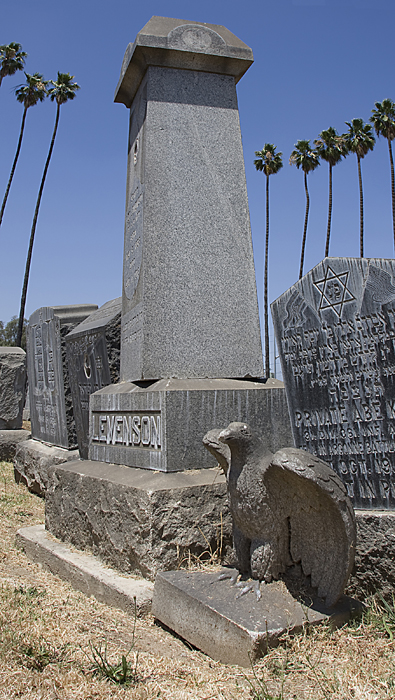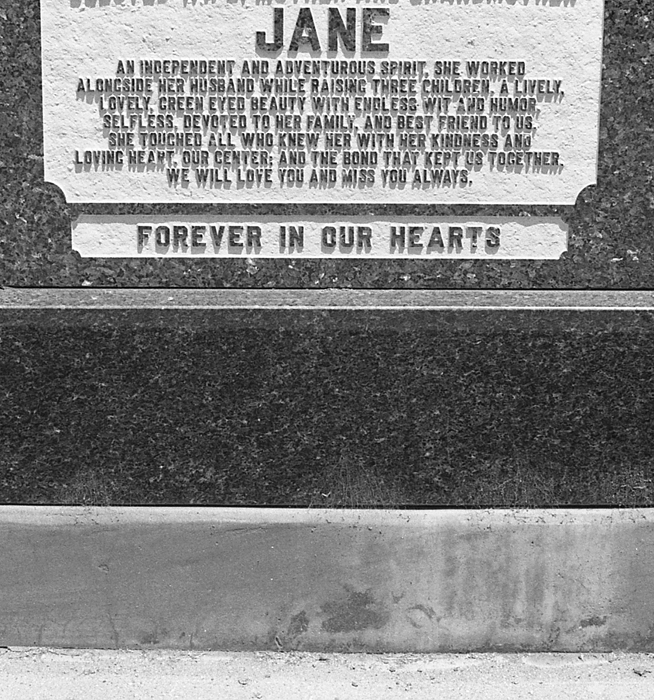 To view other cemeteries in Los Angeles click below:
Sierra Madre Pioneer Cemetery
Beth Israel Cemetery: [Part 1] Portraits